Porthcurno's golden sandy beach and azure blue waters hide an amazing secret. Right beneath your feet, messages from all corners of the globe have been buzzing through undersea cables since 1870, making Porthcurno one of the most connected places on the planet, and a hub of global communications to this very day.
Porthcurno, or 'PK' as it is known in code, welcomes people from all over the world to discover a museum experience that explores the amazing story of our connected world, and how a tranquil Cornish valley became host to the past, present and future of worldwide communications.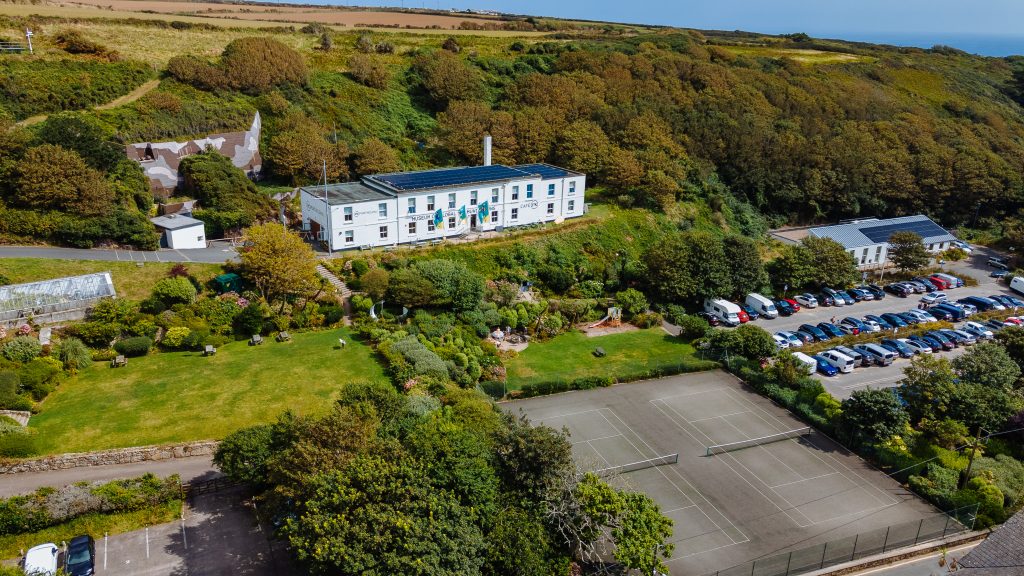 PK Museum is the only global communications museum in the UK, and here you can explore a wide range of stories, from the discovery of electricity and Morse code, to fibre optics and future technology.
Twinned with the human story of linking people and continents, the museum also provides access to the famous cable hut above the beach, where cable from all corners of the globe came ashore. You can also learn about the communication centre's WW2 bunker and its iconic Eastern House, the main building of the complex.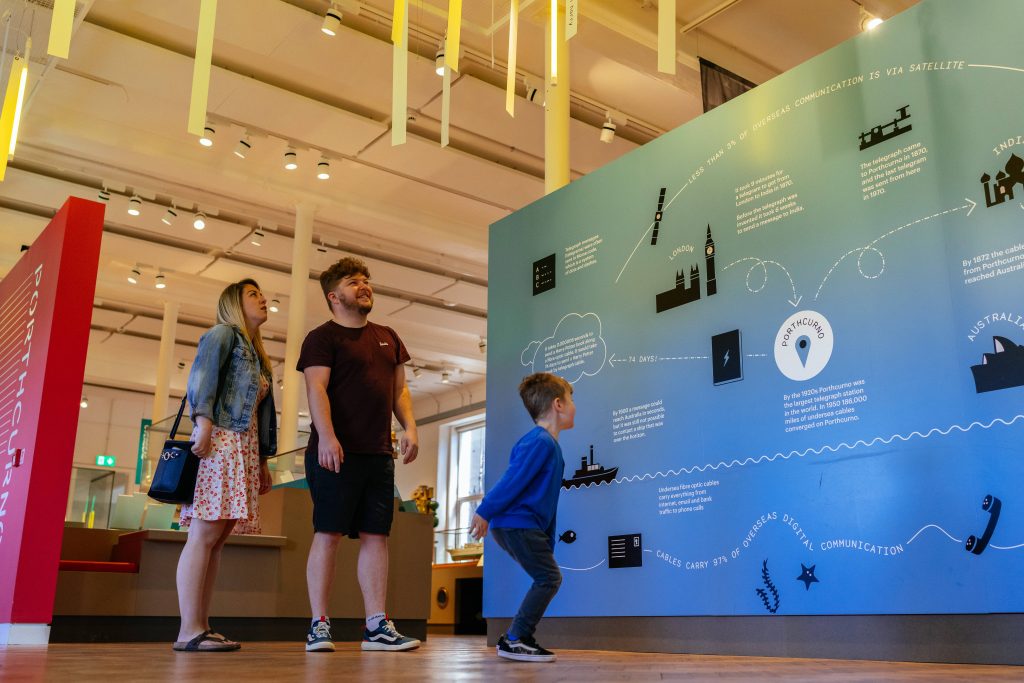 Visit pkporthcurno.com for more information about the museum, the PK experience and how to get to the site. You can also follow their Instagram, Twitter and Facebook channels for more information.