A 3 week festival and celebration of art, literature, poetry, music, performance and spoken work will take place between 9th – 30th October 2021 in 'Creative Scilly's' second year.
More than sixty live events across all 5 inhabited islands will see immersive workshops, courses, talks and performances in this most unique of locations.
Visit: https://www.visitislesofscilly.com/experience/whats-on/creative-scilly for more information.
The full programme and tickets will be available early September on www.visitislesofscilly.com Isles of Scilly Travel offer a 10% discount on travel between these dates at www.islesofscilly-travel.co.uk
Highlights include Winter Mountain, the Cornish folk rock singer/songwriter Joe Francis, who will be bringing his
head-nodding, toe-tapping blend of electric guitar, folksy blues to Scilly as the opening headline act. Cornish folk twosome MacQuarrie and Toms combine traditional Celtic songs with modern beats and instruments to create their own blend of electrically charged folk.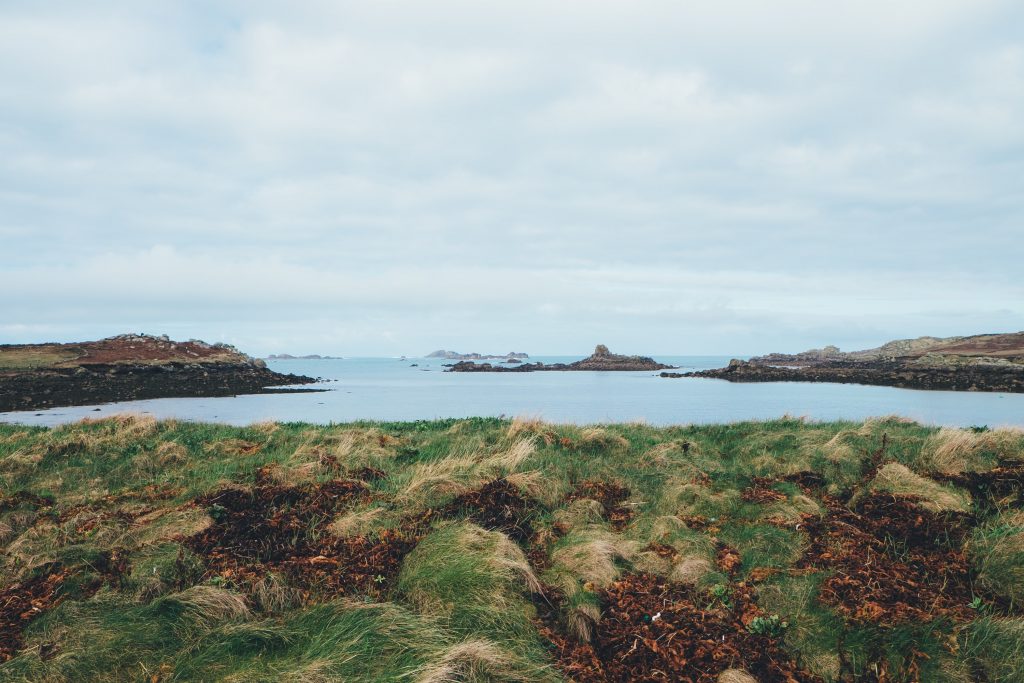 Two famous Shanty groups will travel the seas from Cornwall for the festival. Figurehead is an all-female Shanty group bringing humourous, stomping shanties and soulful harmonies, while male group Stuns'Is, bring a traditional style of maritime and nautical nostalgic rhythms.
A brand new and innovative 'sound experience' will be the Justin Wiggan workshops – if you've ever wondered what plants sound like, this one is for you. Sound artist Justin Wiggan will run a series of family-friendly workshops based in some of Scilly's loveliest gardens enabling participants to experience impulses and soundwaves from plants using state of the art wearable technology, a truly unique, calming and earthing practice.
There is also the biggest line up of theatrical offerings to date. The programme kicks off with the Paddleboat Theatre company performing highly acclaimed children's show 'Margo and Mr Whatsit' at the School. Theatrical and Artistic storytellers Scary Little Girls will make their debut on the islands, bringing literature to life with vibrant, joyuous performances and audience participation around a fire pit on the beach, whilst mischievous and racous Story Republic will return to Scilly for their unique blend of spoken word, poetry and theatre, all performed beneath Scilly's starry skies.
With its established reputation for artistic inspiration, Scilly has no shortage of local artists, makers and craftspeople scattered across the islands. Creative Scilly offers these artists a chance to collectively open their doors and invite visitors to join in with workshops and hands-on experience to learn a new craft. From screen printing with resident Zoologist Vickie Heaney, silk scarf design with Liz Askins and pottery classes with Ty Van den Berg, creativity is nurtured in all mediums. Sell-out workshops last year to be repeated for 2021, include fused glass with Oriel Hicks, whose delicate handiwork work can be seen in several of the churches on Scilly, and watercolour painting with Stephen Morris.
Introducing a series of talks, a new element of the festival, 'Talk Scilly' represents an intimate and authentic way of sharing island life and culture. Taking inspiration from the famous island visitor Wally the walrus, local wildlife expert Lucy McRoberts will be sharing the local experience with 'When the Walrus Came', in addition to Wildlife leader Jaclyn Pearson explaining the Rat Free St. Agnes project, and local homeopath Liz Bray will lead walks and talks themed around the Healing Properties of the Sea, and medicinal values of local flora. There will also be input from the Island Makers collective who united to market Scillonian produce and crafts through lockdown and became a national success story promoting art work, gin, chocolate and more produced on Scilly, as well as some special twilight events at the Museum on the Move where the most significant artefacts from the collection have been given a new home in the Town Hall.
Paving the way for a hat-trick of ingenious and witty Artists is 'The Cameraman', a musical comedy put on by Bash Street Theatre. Set around a seedy French café, this detective story of mistaken identities pays homage to the film noir genre, with voice over narration and live music accompaniment including guitar, piano and accordian.
Scilly Laughs are back for their sixth visit to the islands with a programme of new stand up material from bright emerging artists including Hannah Brackenbury and Craig Deeley.
A true celebration of artistic expression, Paint the Day is a day-long competition encouraging visitors of all ages and abilities to pick up a paintbrush, chalks, charcoal or pencils and set out on an adventure exploring the islands for inspiration. With morning registration, participants then collect materials and set off, canvas in hand to return their masterpiece by 5pm the same day.