Designed and constructed after a trip to Iran to film a documentary in 2014, the Seasuit is a full coverage swimsuit designed to give access to all, developed by Cornish-based Finisterre in collaboration with two southwest universities and a Plymouth sample studio.
Back in September 2014, Finisterre ambassador Easkey Britton and filmmaker Marion Poizeau travelled to Southern
Iran to capture the award-winning documentary, Into The Sea, featuring Iran's first female surfers. During the
recording of the film, it became apparent that there was a lack of access to functional, performance surf wear that
did not compromise on comfort, practicality and safety in the sea. All these factors are vital for the acceptance of
women within the surf community and their ability to actively participate.
Finisterre, based at Wheal Kitty near St Agnes, got involved after Easkey mentioned that she wanted to share her love of surfing across the world, to cultures where women do not normally get the opportunity to enjoy the sport.
Soon after that initial conversation, Finisterre embarked on a 6-year passion project realised on both a local and global scale.
"Iran's first female triathlete, Shirin Gerami, came on board when she met Easkey through Twitter. In order to become the first-ever woman to represent Iran in a world triathlon competition, Shirin had to endure six months of rejection from its Ministry of Sports due to strict sporting regulations. She experienced the difficulties of finding access to  appropriate sportswear, which became a deciding factor when granted permission to participate in the race. Whilst the project has been inspired by the female surf community in Iran, Finisterre believed this project could make a global impact which led to the creation of the first ever Seasuit."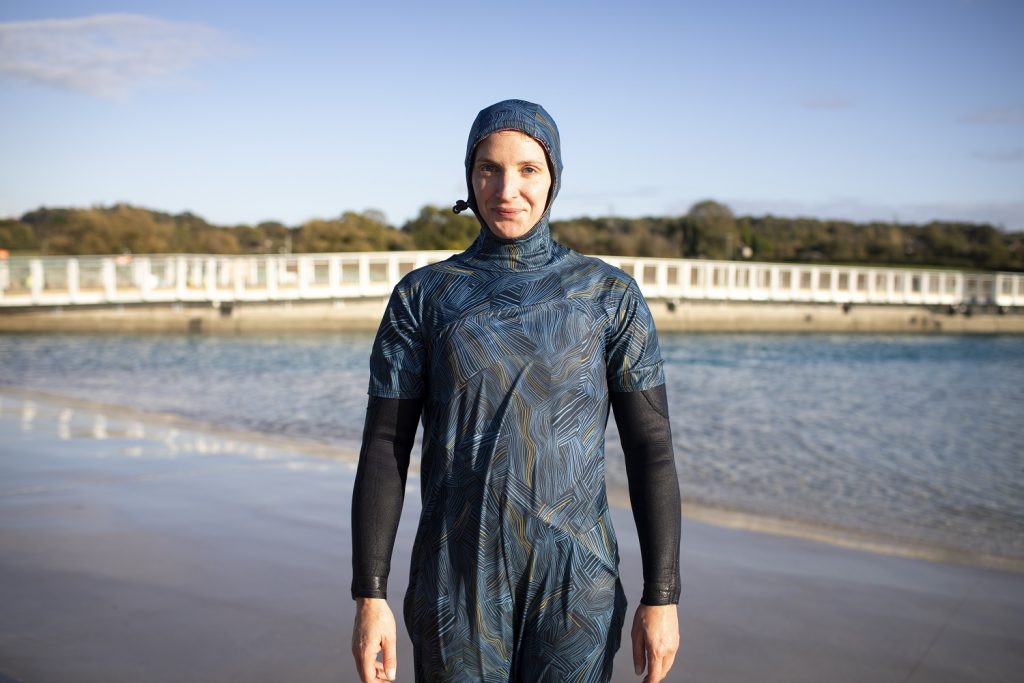 The creation of the Seasuit has been designed, developed and implemented by women, for women. It has not only opened the world of surfing to women across the world, it strives to be the ultimate gateway for a deeper connection with the sea and oneself. During this time, the Seasuit has evolved into a driving force for women of all limitations whether it's sporting restrictions, health limitations or body modesty.
For more information, visit: https://finisterre.com/blogs/broadcast/into-the-sea-the-finisterre-seasuit-project