Read more about this fascinating story that has come to light about an improbable link between Cornwall and Venice!
Guy Sanders, a Cornish sculptor and Royal Marine Reservist and his wife Helena visited Venice in 1964. Already a celebrated humanitarian and founder of Mebyon Kernow, Helena founded a cat rescue charity there called Dingo Venezia, which is still going strong today.
To support his wife and raise money for the charity, Guy applied to become a licenced Gonodlier. No mean feat for someone outside of Venice let alone Italy! Purchasing a traditional, authentic Gondola, he worked the waterways of the historic city before the couple returned home in 1969.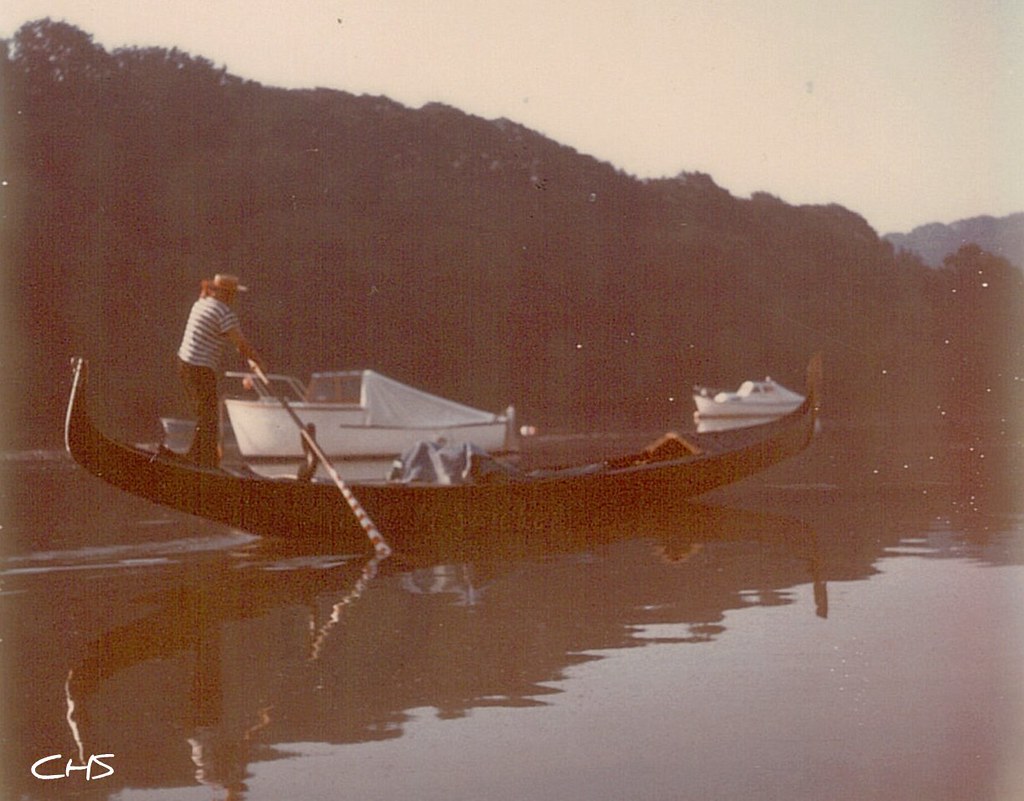 Guy and Helena decided to bring their Gondola back to Cornwall on the back of a lorry, and managed to make the journey despite breaking down in The Alps on the way here! For three years, Guy ran his very own Gondola service, transporting passengers across the Tresillian River from St Clement, providing the additional and unique service of entertaining wedding parties, tourists and taking part in events. In 1972, he hung up his fórcola, donating the craft to the International Small Craft Association in Exeter.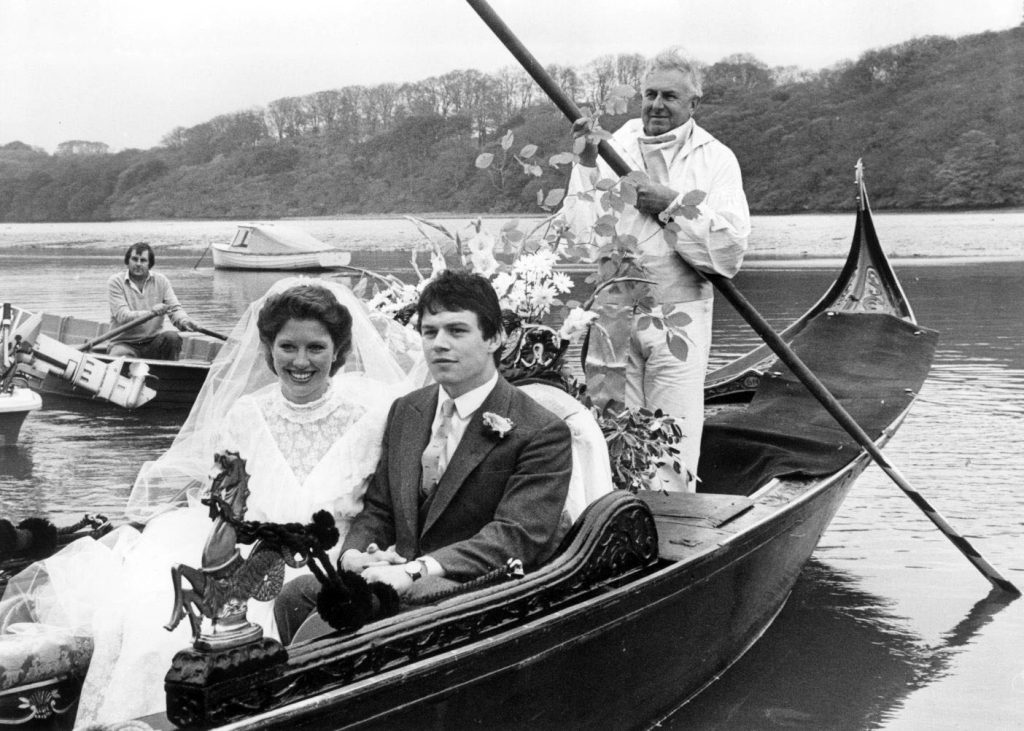 The story doesn't end there. Unfortunately, when the Small Craft Association's collection was split up the Gondola went up for sale, falling into disrepair. Collecting up the now mostly unusable parts of the craft, Nick Birch of Avon Boating donated what was left to the Arzana Museum in Venice. Here, it has been beautifully restored to its former glory, and now sits alongside a range of other traditional boats that can be viewed by the public.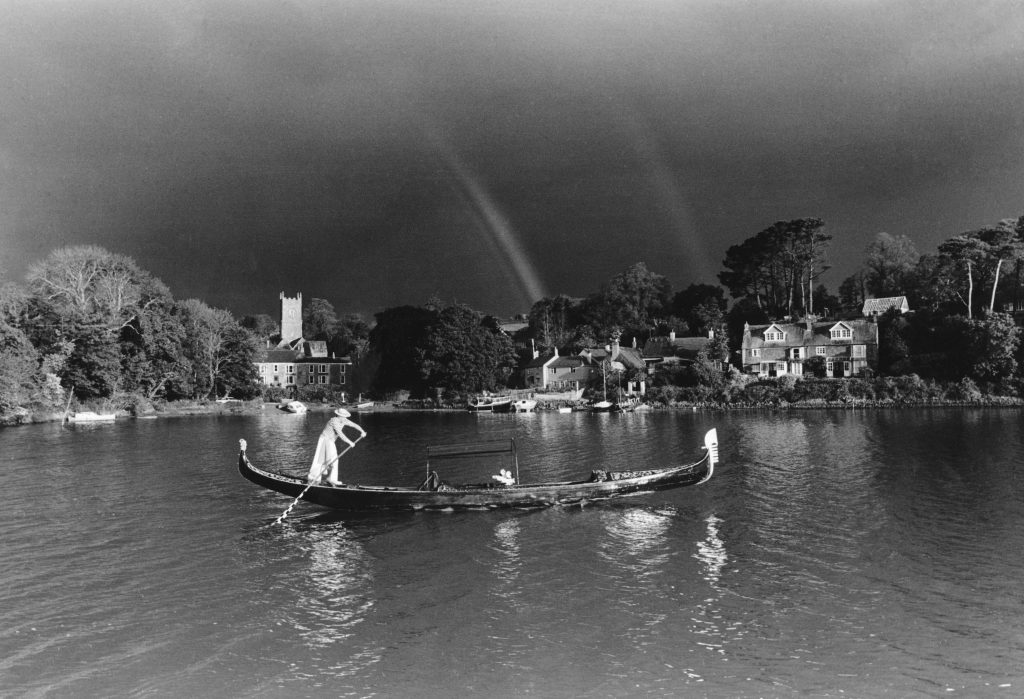 Image: Guy Sanders in his gondola on the Tresillian River, St Clements, Cornwall. (Photo by Michael Ward/Getty Images)
With thanks to Park House Opera, who uncovered this story and sought permission for the use of the images. More can be viewed on their blog post here. Visit their website to find out more about Duchy Opera, or their upcoming performance for charity of The Gondoliers by Gilbert & Sullivan.