Business support programme, Acceleration Through Innovation 2 (ATI2), is supporting business Innovation across Cornwall and the Isles of Scilly by helping Cornish businesses to innovate their processes and bring new products and services to market. 
To date, ATI2 has engaged over 320 businesses, registered 135 small to medium-sized enterprises (SMEs) onto the programme and awarded 29 grants to support Cornish innovation projects.
ATI2 is 3 year project funded by the European Regional Development Fund and led by the University of Plymouth, with support from Cornwall Council. The project aims to assist Cornish enterprises seeking to commercialise new opportunities which can lead to increased growth, productivity and sustainable change. Their fully-funded support and services can take many forms, from consultancy and innovation advice; to research support and access to academic resources at the University. Every innovation project is different and ATI2 aims to assist by providing a unique support package to each business.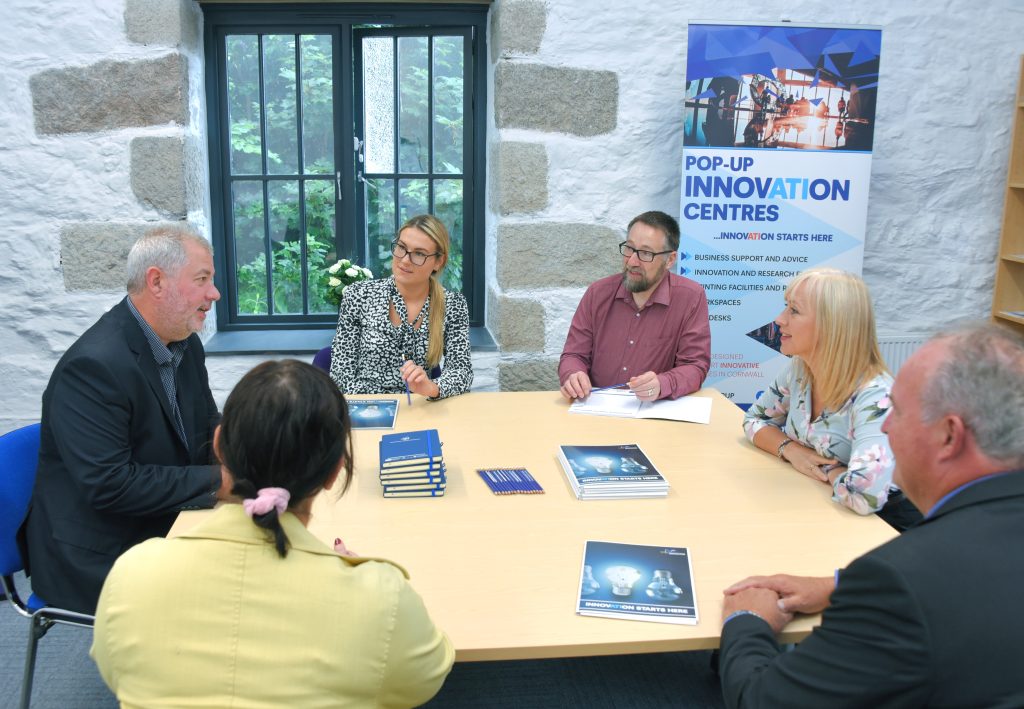 As part of their outreach activities, ATI2 are hosting a couple of collaborative events this month in their Pop-Up Innovation Centre in Hayle (Units 5 & 7, Plantation Store, Foundry Lane), another of their facilities which businesses can use for workspace, meetings and hot desks.
A specialist Finance Clinic will be taking place in the Pop-Up for any SMEs wanting to explore their finance options. Interested businesses will be able to drop in or book an appointment with Brent Treloar, Business Development Manager at the FSE Group on December 14 (10:30am – 3pm). Email brent.treloar@thefsegroup.com for more details.
To find out more about ATI2, the Pop-Up Innovation Centre and to register your interest in the programme or their events, visit www.aticornwallinnovation.co.uk.