Often seen as the birthplace of satellite communication anywhere in the world, Goonhilly is the oldest satellite earth station in the United Kingdom, and has played a vital role in developing and establishing mass communication and the world we know today.
The location of Goonhilly itself is like the surface of another planet. Located on the Lizard Peninsula in a national nature reserve, the flat downs in this part of the world made it the perfect place to establish these giant dishes. In 1962, the first dish was built. Arthur, as it became known, was constructed to receive and send signals to and from the first active communication satellite, known as Telstar. With this, live, internationally-broadcast television was born.
The rate and development and the pace of technological change escalated to dizzying heights throughout the latter-half of the twentieth century and early into the twenty-first century. By 2006, more than sixty antennas were present on the Goonhilly site, making it the largest site of its kind anywhere in the world. Ingenious technological development helped Goonhilly's prominent position as a leader in world communication – a tracking system was developed and the enormous structures were designed to be totally movable, swinging through 360 degrees horizontally and 90 degrees vertically. In 2003, the first dish, Arthur, was Grade II listed and has been protected on the national register to preserve its history for generations to come.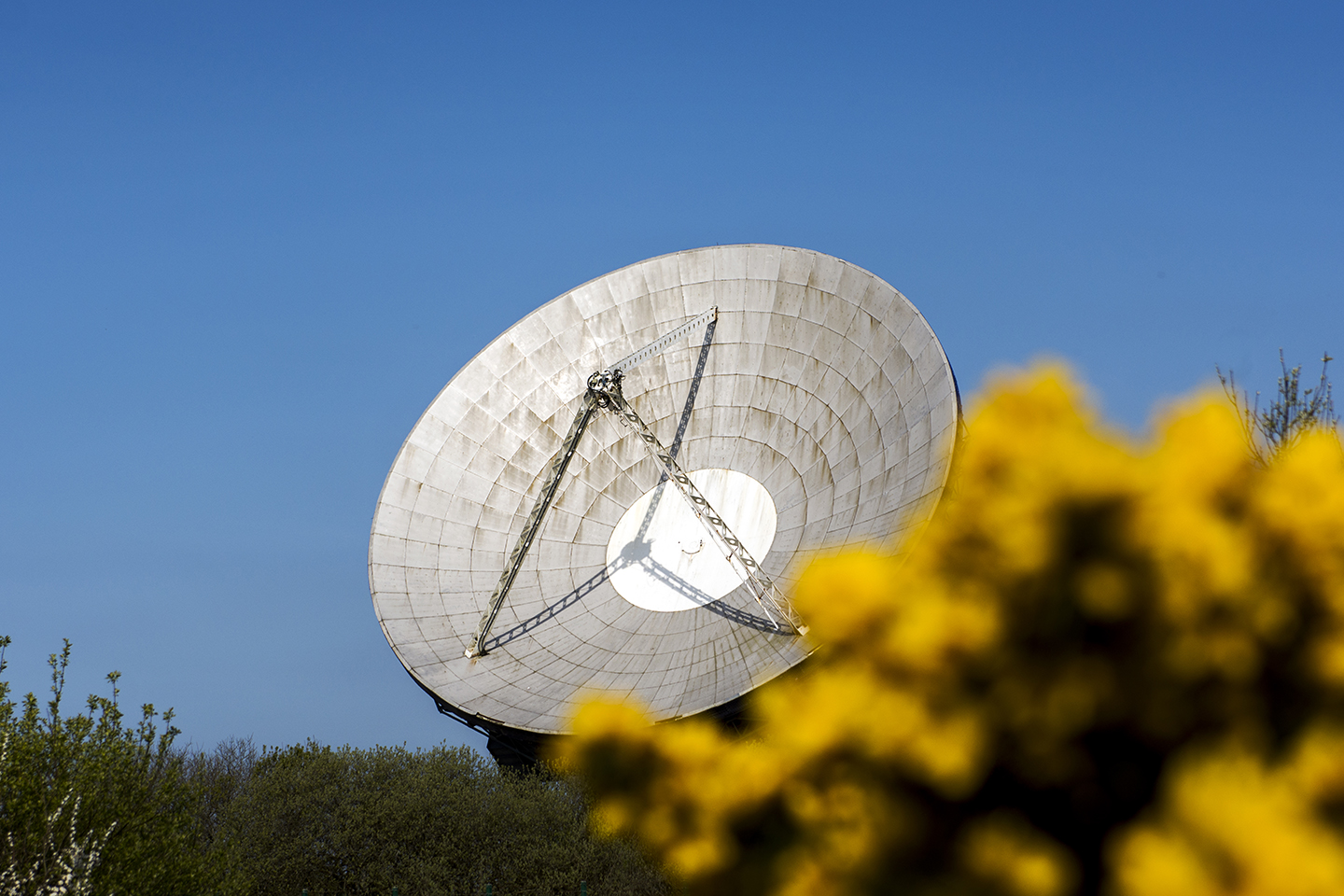 As well as being a place of national interest and a visitor centre established to educate and inform, the role of Goonhilly has shifted and evolved over the years, and the site now plays a key part of the county's 'Space Cluster' and is a pioneering member of the UK's deep space programme. Using unparalleled levels of satellite monitoring, analysing and data collecting, Goonhilly now supports a plethora of industries, offering high-performance supercomputing platforms to interpret the world around us and make best use of the data we collect to inform and shape the way the world looks in the future.
Manufacturing also plays a key part of this, and the site can design, integrate, test and assemble pieces of equipment for the communication and space sectors. Everything from satellite simulators to antennas and measuring equipment for earth stations can be produced and put together at Goonhilly, and to this day the site is a key part of establishing and maintaining not only future space operations but additionally day-to-day satellite and data services.
Since Goonhilly was created, we've seen the largest amount of technological progress experienced by humankind. The site has stayed at the forefront of this development, not only by maintaining a clear link to the history of communication but pushing forward and providing a site that enables us to look beyond – into the future of transport, data, the internet, mass communication and even how we may use space travel in years to come.