The Isles of Scilly are a collection of islands playing host to a unique community. Situated 28 miles of the west Cornish coast, the islands are in a unique position geographically, and have over history established themselves not only as a popular tourist destination, but an industrious and productive community that thrives throughout the year whilst battling some of the harshest weather and conditions anywhere in the UK.
Their unique position provides the benefit of being part of a small number of islands in the world affected by the Gulf Stream – an ocean gyre that brings warm water, a warm climate and milder winters to this part of the world. This allows natural habitats to thrive and some of the world's most unique plants to prosper.
The communities are small, but close and established, offering local amenities and facilities as well as schools, churches, hospitals and everything else needed to live here. 5 inhabited islands differ in size, with the largest St Mary's playing host to the largest town on the archipelago and housing more than 1000 people. The islands of Tresco, St Martin's, Bryher and St Agnes also have a wide range of places to stay and things to see – as well as their own unique characters, traditions and values that are passed down from generation to generation. Like a number of other island communities in the UK, many businesses and industries are family-owned. The communities here are out of necessity close-knit and support each other through the seasonal industries of tourism, flower growing and farming.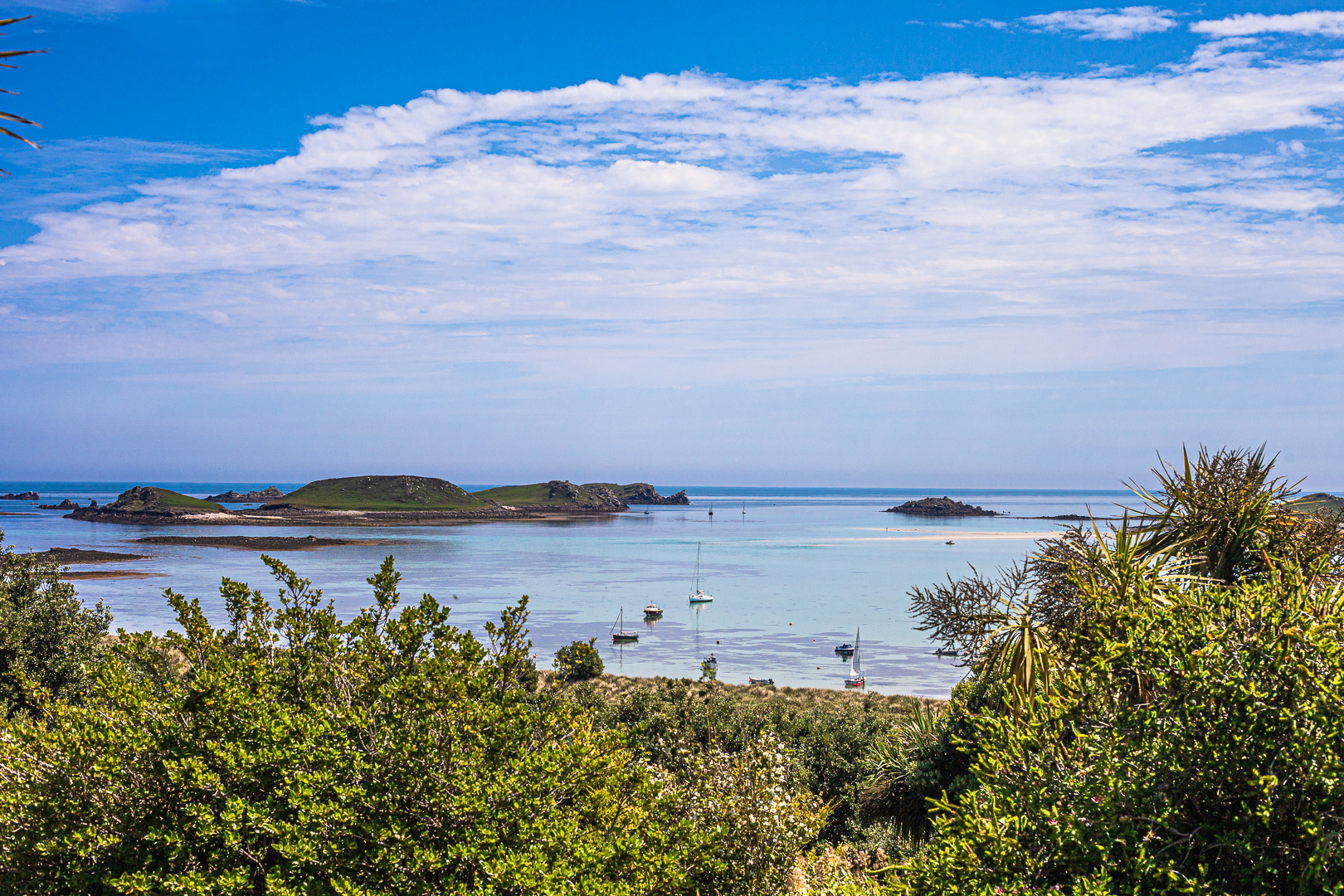 To get to the islands, The Isles of Scilly Steamship Company operate the venerable Scillonian III, the third in a line of ships designed by Appledore Shipyard in Devon to operate this unique route. Skybus operate DHC-6 Twin Otter aircraft, and the recently-formed Penzance Helicopters operate one AW139 helicopter from their base on the mainland. Destinations include the small airport at St Mary's and a heliport at Tresco, as well as the port at St Mary's which includes facilities for cargo operations into the islands. Small inter-island vessels run by local companies such as the St Mary's Boatmen's Association, amongst others, go between each of the islands and operate regular services throughout the week. This is not only vital for people to go backwards and forwards but essential to keep each island operating and thriving at all times of the year. The boatmen of the Isles of Scilly are experts in their craft and know these waters better than anyone. They provide essential services when it comes to keeping these islands surviving and prosperous.
Tourism is a key part of the Islands and there are numerous places operating to facilitate visitors coming to the island to enjoy what this beautiful part of the world has to offer. Visit Isles of Scilly operate services bringing travel, accommodation providers and the larger hospitality service together. Their free Isles of Scilly Travel Guide is available on their website and printed copies are also available.
Unspoilt, uncrowded and akin to stepping back in time, the Isles of Scilly are a Cornish haven a world unto themselves.