With 2022 in full swing, many of us are starting to look ahead to events in Cornwall to plan in 2022 now that Covid restrictions have eased and we're looking forward to a hopeful spring and summer of relative normality.
In this feature, we're profiling some of the major events happening in our county in 2022, with a range of activities featured to suit us all. We have categorised them in terms of theme or type of event, so we hope there's something for everyone! For updates to this article, and for any submissions that we have inevitably missed, please email admin@cornwall.uk to let us know and we'll add it!
View below our list of events in Cornwall in 2022.
Art and Culture
Kenidjack: a Cornish valley
https://www.jacksonfoundationgallery.com/kenidjack/
This exhibition at the Kurt Jackson foundation displays his work of this stunning coastal location in the far west. Runs until February 26th
Sol LeWitt at The Tate
https://www.tate.org.uk/visit/tate-st-ives/display/artist-rooms-sol-
Until the 26th May, enjoy stunning colourful displays by this American conceptual artist.
Celebrating 25 years of Penlee House
https://www.penleehouse.org.uk/
To mark the occasion, Penlee House are this year celebrating 25 years of collecting a wide variety of art important to the county. 
St Piran's Day
https://www.visitcornwall.com/whats-on/traditional-cultural/north-coast/perranporth/st-pirans-day-celebrations-cornwall
Across the county, be sure to check out the numerous events taking place on the 5th March, from stalls and parades to live music events and traditional theatre.
Penzance Literary Festival
From 6th – 9th July 2022, enjoy all things books at this summer literary festival, with reading, performances and talks.
Open Studios Cornwall 2022
http://www.openstudioscornwall.co.uk
From the 28th May to the 5th June, a wide array of artists studios in Cornwall will be open to public, forming a fantastic opportunity to see behind the scenes and engage with the artist communities in the region.
Barbara Hepworth: Art and Life
https://www.tate.org.uk/whats-on/tate-st-ives/exhibition/barbara-hepworth-art-and-life
From 26th November 2022, explore this detailed exhibition at the Tate St. Ives of Barbara Hepworth's life and most important work.
Food and Drink
Una Sessions
https://www.unastives.co.uk/events/una-sessions/
Una Kitchen in St Ives is offering the perfect winter sundowner event in February, with an array of music and performances alongside, of course, their excellent food.
World Pasty Championships at the Eden Project
https://www.edenproject.com/visit/whats-on/world-pasty-championships-2022
Celebrating Cornwall's favourite food on St Piran's Day this year. Visit their website for more information!
Porthleven Food Festival
https://www.porthlevenfoodfestival.com/
From 22nd – 24th April, enjoy the best of the region's food with the backdrop of the beautiful Porthleven Harbour. Their 2022 and lots of further information is available on their website.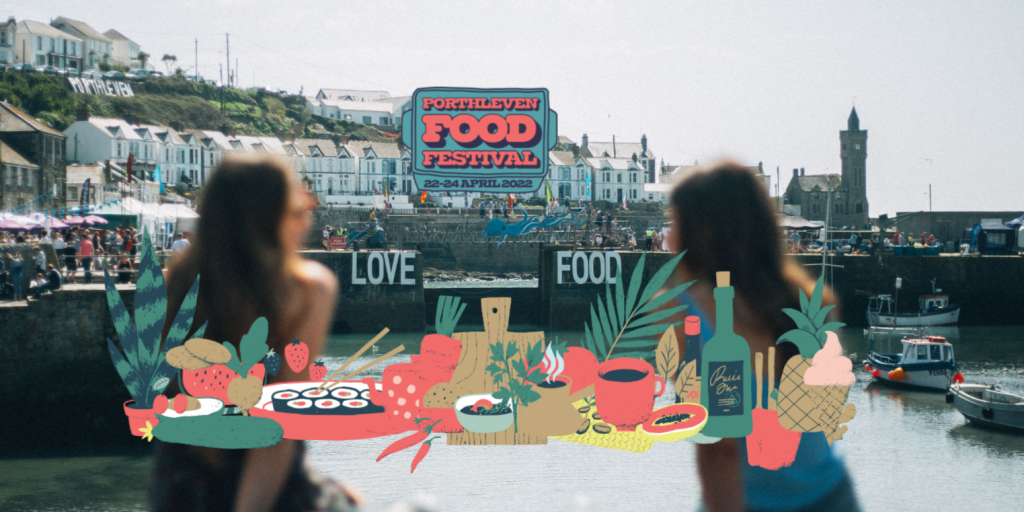 Newquay Beer Festival
https://www.newquaybeerfestival.co.uk/
23rd – 25th September this year – this fantastic celebration of all things beer showcases more than 100 different products from around the county.
One word on the food and drink category – there are of course numerous possibilities to enjoy the region's fantastic produce at many of the events that are either not listed here or profiled in different categories within this article! Again, if you'd like to submit a suggestion for any category, please contact admin@
Music
Falmouth Sea Shanty Festival
https://www.falmouthseashanty.co.uk/
The shanties will once again be sung in 2022! Visit Falmouth between 17th – 19th June 2022 for much singing, dancing and merriment on the harbour of this famous seafaring town.
Cornwall International Male Voice Choral Festival
This is the largest festival of its kind anywhere in the world. Hear beautiful traditional pieces sung by an array of male choirs from around the UK and beyond.
Tropical Pressure Festival
https://www.tropicalpressure.co.uk/
From the 15th – 17th July, hear a vastly diverse array of music from around the world in this small, 3000 capacity festival.
Lusty Glaze Sundowner Sessions
https://www.lustyglaze.co.uk/sundowner-sessions/
This privately owned cove has played host to some fantastic names in previous years. There's a large range of music again this year, ranging from Ibiza club classics to orchestral symphonies.    
Family Friendly
Rock Oyster Festival
https://www.rockoysterfestival.co.uk/
Although the evening hosts some fantastic musical performances, day time at the Rock Oyster Festival, which takes place between 29th – 31st July, is perfect for adventurous kids and families. Visit their food and families section on their website for more info.
Fowey Regatta
One of the UK's most well-known and best-loved sailing events is the perfect introduction to the sea for children. It takes place between 14th – 20th August. More info on their site!
Golowan Festival
Most people in Cornwall are delighted to see the return of Golowan this year, a traditional celebration of midsummer in Penzance and beyond that's the perfect place to take the kids for the sights, sounds and experiences of a true Cornish occasion!
Cornwall Garden Society Spring Flower Show
http://cornwallgardensociety.org.uk/events
Named by the Telegraph as the 'Chelsea of the west', this flower show is a family favourite and exhibits Cornish horticulture at its very best. Takes place at the Royal Cornwall Showground on 2nd and 3rd April.
Outdoor and Recreation
The February Half Term Explorer Quest
https://www.english-heritage.org.uk/visit/whats-on/pendennis-feb-half-term-quest2/
A wonderful opportunity from English Heritage for the kids to enjoy games and activities inspired by the diverse and fascinating history of Pendennis Castle.
Roseland Festival
https://www.roselandfestival.co.uk/
Walks, talks, folk, jazz and more at this celebration of the Roseland. A great community-run festival from 23rd April – 7th May 2022.
Launceston Steam and Vintage Rally
http://launcestonsteamrally.com/
Fun for all the family over the May Bank Holiday in 2022, and an opportunity to see, hear and talk about a diverse range of rare pieces of engineering from Cornish history.
Flora Day
https://helstonfloraday.org.uk/
Much like Golowan, we're really pleased to hear Flora Day is going ahead in 2022. A traditional market town celebration and one of the most ancient in the land.
Falmouth Week
With its origins as a sailing regatta, this celebration from 5th – 14th August 2022 opens up the town and celebrates all things Falmouth, from markets stall, shoreside events and special gigs at the Princess Pavillions.
We hope you've managed to get some inspiration from our list of some of the best events in Cornwall for 2022. Obviously, we realise that this isn't a conclusive list by any means, and we understand that many of the listings fit into numerous categories. If you're new to the area, or have lived here for generations, we hope you find something here to enjoy this year and celebrate our buzzing, eccelectic and exciting communities and culture.
Get in touch with us on Twitter, Facebook or Instagram for more, and if you'd like to submit an event to update this list, message us there or email admin@cornwall.uk