Those of us who live in or are familiar with Cornwall know that the skies above our county are special. Now, our region's low light pollution and wild spaces have been offically recognised by the International Dark Skies Association.
The area of West Penwith is now the seventh area of the UK and the second in Cornwall to become an International Dark Sky Park (IDSP). The West Penwith IDSP covers the westerly section of Cornwall's AONB; it stretches around the coastline from the outskirts of St Ives, through to St Just, Sennen and around Land's End to Mousehole. Inland it takes in Trethewey, Sancreed and New Mill. The IDA's IDSP Designation recognises this area as being naturally dark at night, with minimal traces of light pollution, making West Penwith one of the best places in the world to view the beauty of the night sky.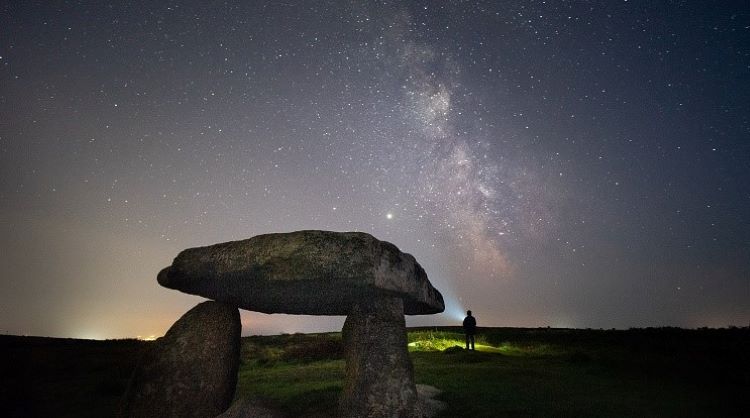 Cornwall Council supported a partnership among residents, businesses and councillors to achieve the accolade. A Steering Group comprised of local Councillors, Cornwall Council officers, PK Porthcurno, Land's End Accommodation Providers, The National Trust, Cornwall AONB Unit, Mayes Creative, Penwith Landscape Partnership and other passionate locals led the efforts for this IDSP nomination.
Ashley Wilsom, IDA's Director of Conservation, said:
"West Penwith never faltered in its pursuit to celebrate and protect its night skies.
"The Steering Group worked closely with IDA on the necessary components to craft a thorough and complete nomination. Through this experience, Cornwall Council encourages communities both inside and outside of its borders to look to the stars and do their part to protect this natural, cultural, and precious resource. We hope to see the success of these efforts continue to grow over time to protect night skies and the nocturnal environment across the landscape scale."
Mayor of St Just-in-Penwith, Sue James said: "
When I was Cornwall's Cabinet Member for the Environment, I was asked to support two local Parish Councillors to achieve their goal to get the pristine skies above West Penwith recognised. We formed a Steering Group to gather and document the needed evidence, engage with local councils, residents and visitors and work with the IDA in Arizona, whilst also engaging with residents, local councils and visitors. We had to show not only that we had splendid dark skies (and we all knew that) but also that we valued them and could put in place measures to monitor and protect them."
You can find out more about the International Dark Skies Association by visiting their website at www.darksky.org
Read more about this new announcement on their website here or on Cornwall Council's website here.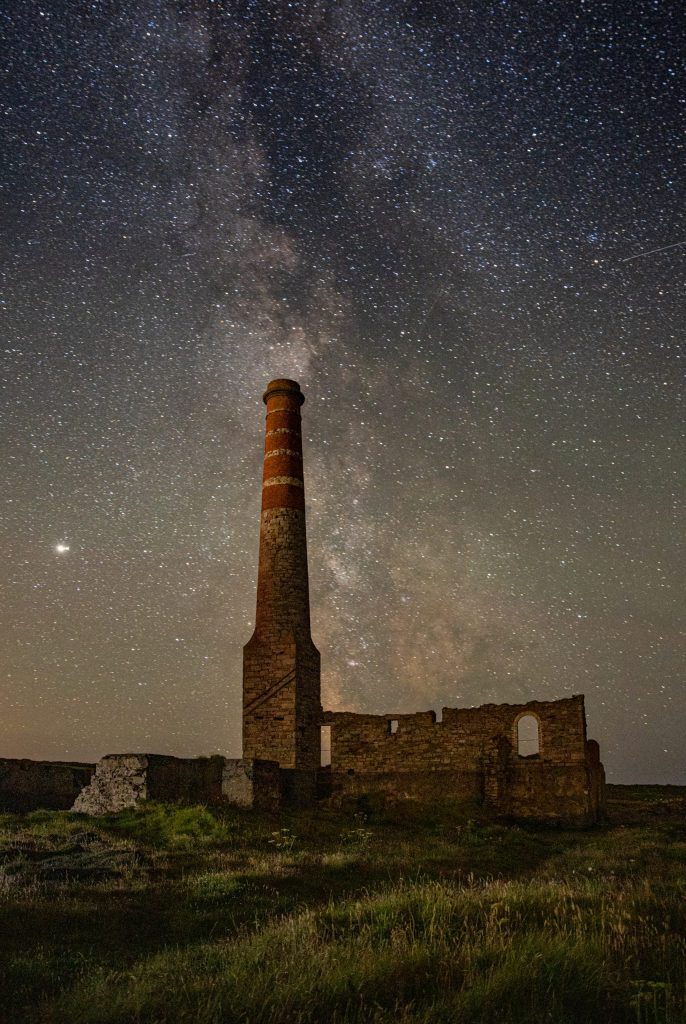 Photo credit: Duncan Scobie – the view of the Milky Way over Levant Mine