Cornwall is at the forefront of the UK's aerospace industry, and recent Government-backed hybrid flight trials showcase the region's committment to reducing emissions and operating costs in the aviation industry globally.
Ampaire, a US-based leader in hybrid and electric aviation technology, recently showcased their new twin-engined Cessna 337 Skymaster in the southwest. It features an electric motor at the front and a conventional piston-powered engine at the rear. It is claimed that this will reduce emissions by up to 30%.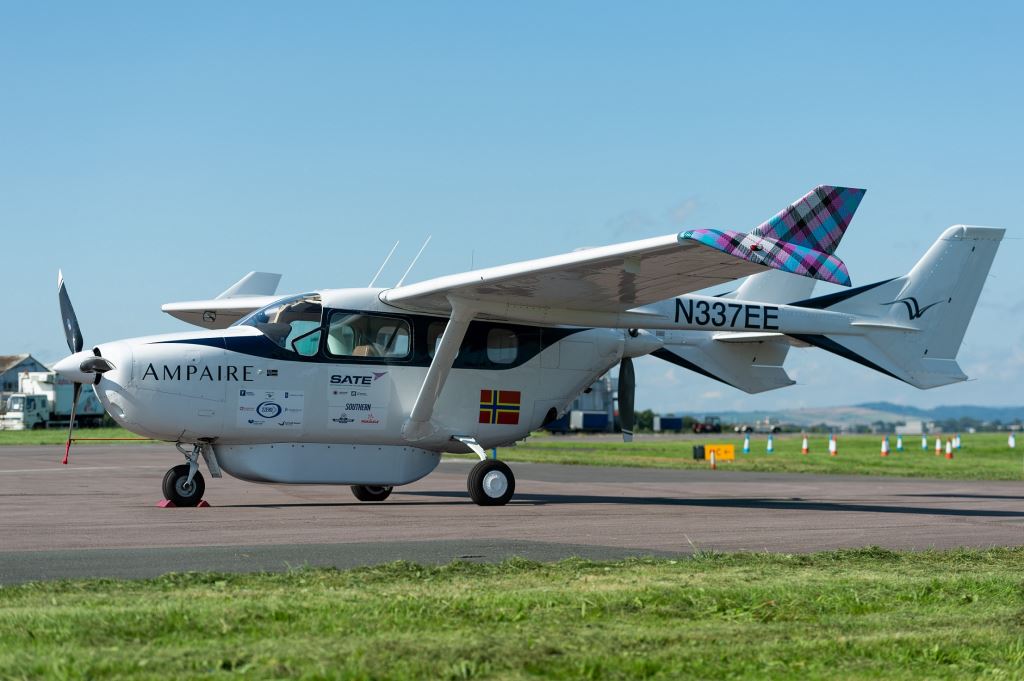 The aircraft flew between Exeter and Newquay airport using a combination of electric-only and hybrid power, collecting data and establishing test parameters including the impact on the environment, noise, pollution and cost effiencies.
Dr Susan Ying, Ampaire's senior VP for global operations, said:
"Low-emission aircraft are vitally needed on short haul regional routes to meet the UK's net-zero objective for aviation. We are developing commercial aircraft now that will begin this revolution in sustainable aviation with service entry planned for 2024."
Cornwall Airport Newquay MD, Pete Downes, said:
"We're passionate about being part of the solution in terms of the sustainable future of aviation and are incredibly proud to be partnering with Ampaire in this exciting project.
"At a time when demand for domestic regional travel is stronger than ever, it's vital we work together to find the most sustainable way to deliver this in the future."
For more information about Ampaire and their work to revolutionise aviation with electric power, visit: https://www.ampaire.com/flight-plan