Cornwall is home to generations of traditional boatbuilders; their knowledge and skills passed down through the years, and their craft expertly honed to build vessels well-suited to the unique waters of this land.
Now, twenty years after the master shipwrights of Mylor Yacht Harbour built a trio of classic wooden Falmouth Sunbeam yachts, they are now embarking on a new challenge – building an immaculate Sunbeam finished to the specification of the 1920s originals that were built here decades ago.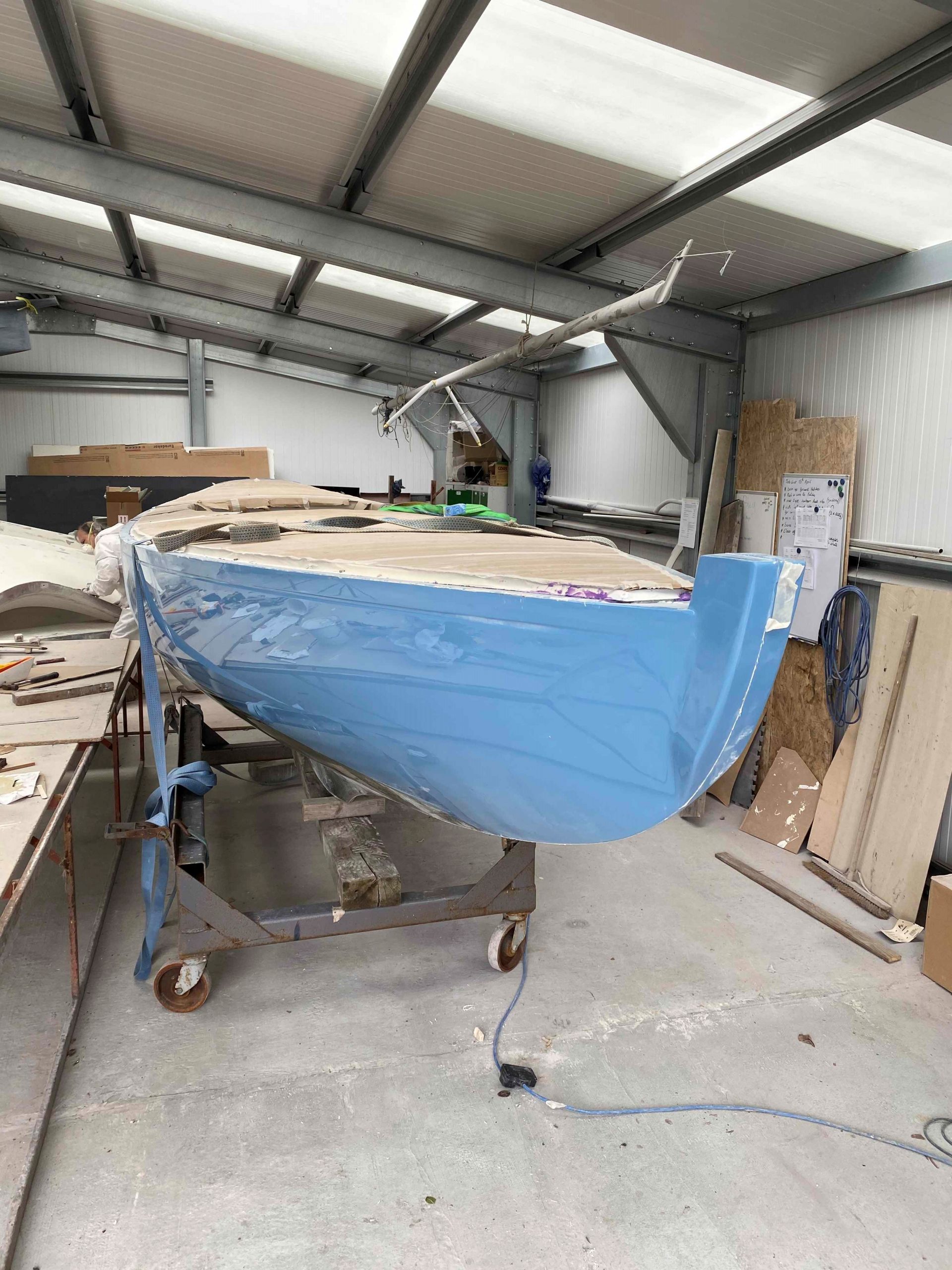 Mylor Harbour, on the banks of the Fal Estuary, is a peaceful haven for luxury yachts and fishing craft, transatlantic voyagers and day cruisers as well as a keenly competitive racing community. Visiting yachtsmen and women find a friendly welcome from the marina staff and expertise on-hand from Mylor's Marine Team of comprehensive boatyard specialists where all mechanical and service requirements are catered for. Two hundred years ago, in the great days of sail, Mylor was England's smallest naval dockyard in one of the world's most strategic ports; and today the harbour continues to invest in skills developed to safeguard the future of the boatbuilding industry in this part of Cornwall.
The harbour runs its own apprenticeship scheme as well as carrying out ongoing work with local schools and collages to promote careers within the marine sector for young people in the south west and beyond. As testament to this commitment, Mylor is embarking on a project that will see a new generation of GRP Sunbeam sailing yachts to be finished by the next generation of boat builders.