Come on in, the water's lovely. Cornwall's clear ocean, sparkling tidal pools, hidden moorland swim spots and art deco lidos are wonderful places for a dip.
Wild swimming in Cornwall is a unique experience. There's a special kind of Cornish swim spot that only appears when the time is right. Deep tidal rock pools are perfect for swimming if the open sea looks a little rough, and there's something magical at seeking them out and knowing that come high tide they'll have disappeared under the waves again. Chapel Rock Tidal Pool is often deliciously warmed by the sun, man-made Bude Sea Pool is so big you can easily swim lengths of it and the clear waters of Treyarnon Rock Pool are perfect for a spot of snorkelling. The adventurous should go searching for Porthtowan Rock Pool, which requires a scramble over rocks (and should only be accessed at low tide).
If nothing will do but the open ocean, Port Gaverne is a great spot to swim from, as this natural harbour is protected from the waves. After somewhere to stay where you can have a bracing swim each morning? Summers Beach at St Mawes has a long swimming area marked by buoys and even a little platform to swim up to and splash around on.
Think of swimming in Cornwall and you'll probably picture the ocean, but there are wonderful spots for a dip if you look further inland. Go searching on Bodmin Moor for Goldiggins Pool, a deep pool that was once a man-made quarry and is now a wonderful spot for a swim. The swimming faithful will have to make a little effort to get to Goldiggins, as it's inaccessible by car, but the walk across the moor to reach it a lovely one, and wide rocks around the pool are great for sunbathing (and for jumping off if you're feeling brave).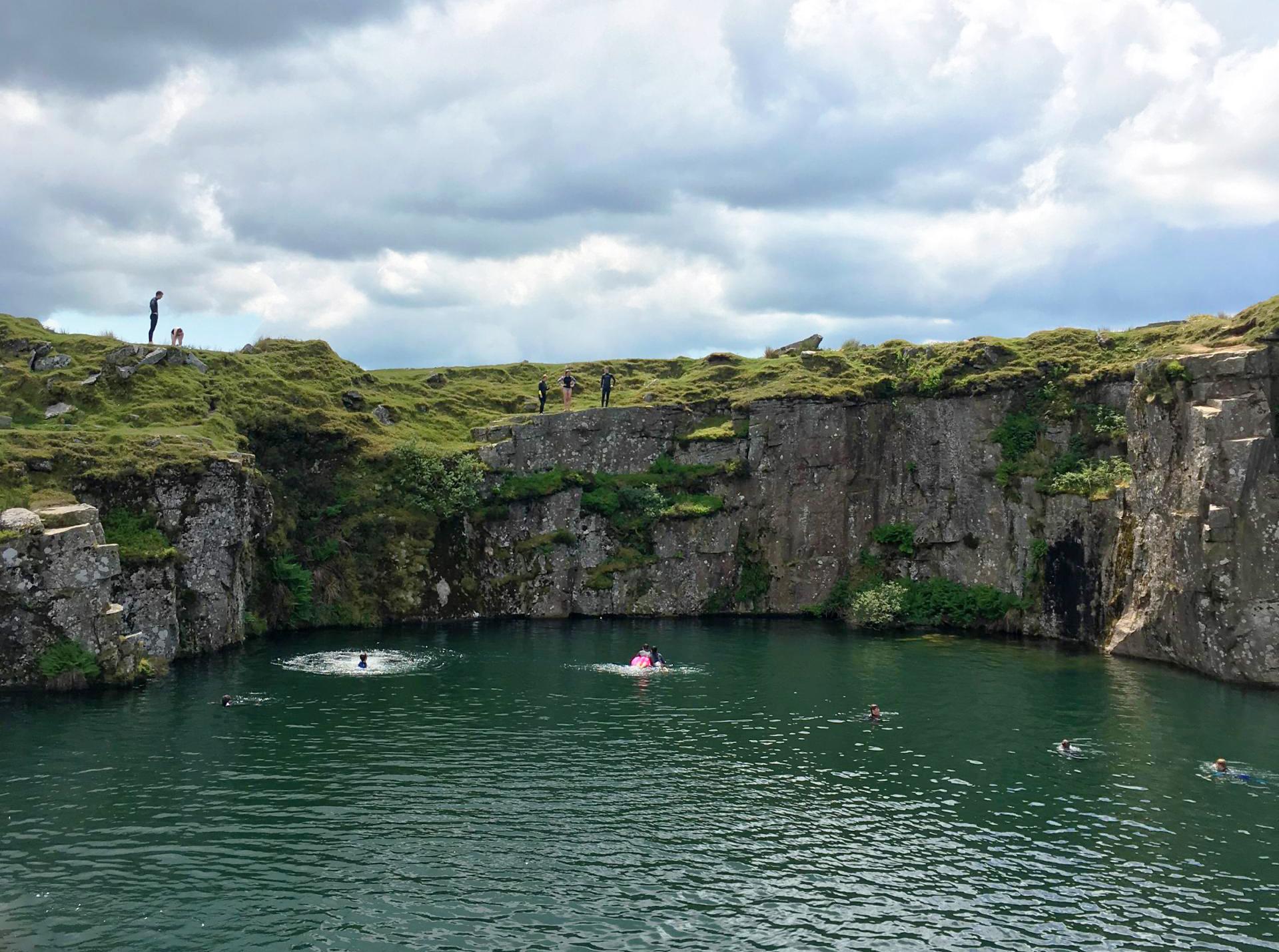 While it may not really be 'wild' swimming, there's nowhere more spectacular for a dip or for clocking up a few lengths than the jewel in Penzance's crown, the Jubilee Pool lido. A favourite spot for a paddle since the thirties and forties, the lido has been restored back to its original glory, with tall white walls encircling a wide sweep of fresh seawater. Dive in for a bracing swim, try out the new geothermically heated pool or watch the swimmers with a cuppa from the cafe.
For more information on wild swimming in Cornwall, or if you'd like to give it a go, find out about groups and community events or discuss the safety or benefits, visit: https://www.wildswimmingcornwall.co.uk/
Thinking over visiting in the down season or camping while you're here? Have a look at our articles on nights under canvas in Cornwall and visiting Cornwall during the winter.