The Hall for Cornwall sits within a cherished and much celebrated line-up of local artistic institutions championing creativity and talent in the area. Cornwall's unique and diverse people, culture and landscape has for nearly two decades formed the basis of work presented at the theatre, and the institution is now embarking on a new project to build on and maintain the region's cultural and creative future.
The Hall for Cornwall was once Truro's City Hall; its history dating back to the mid 19th century. Tireless work, campaigning and dedication to the area's artistic heritage saved the building in the 1980s, and in 1997 the building opened as the county's first major theatre. It is not only the largest independent presenting theatre in the county, but a beacon of education and community projects serving the people of Cornwall. The Hall for Cornwall supports artists and theatre practitioners who are creating original work, and offers footholds for the next generation of talent to get their unique perspective out to the wider world. Theatre is so much more than bricks-and-mortar, and their exciting new project to transform the space is to enable the people, who sit at the heart of the space, to live and breathe their creative ambitions within a thriving cultural community.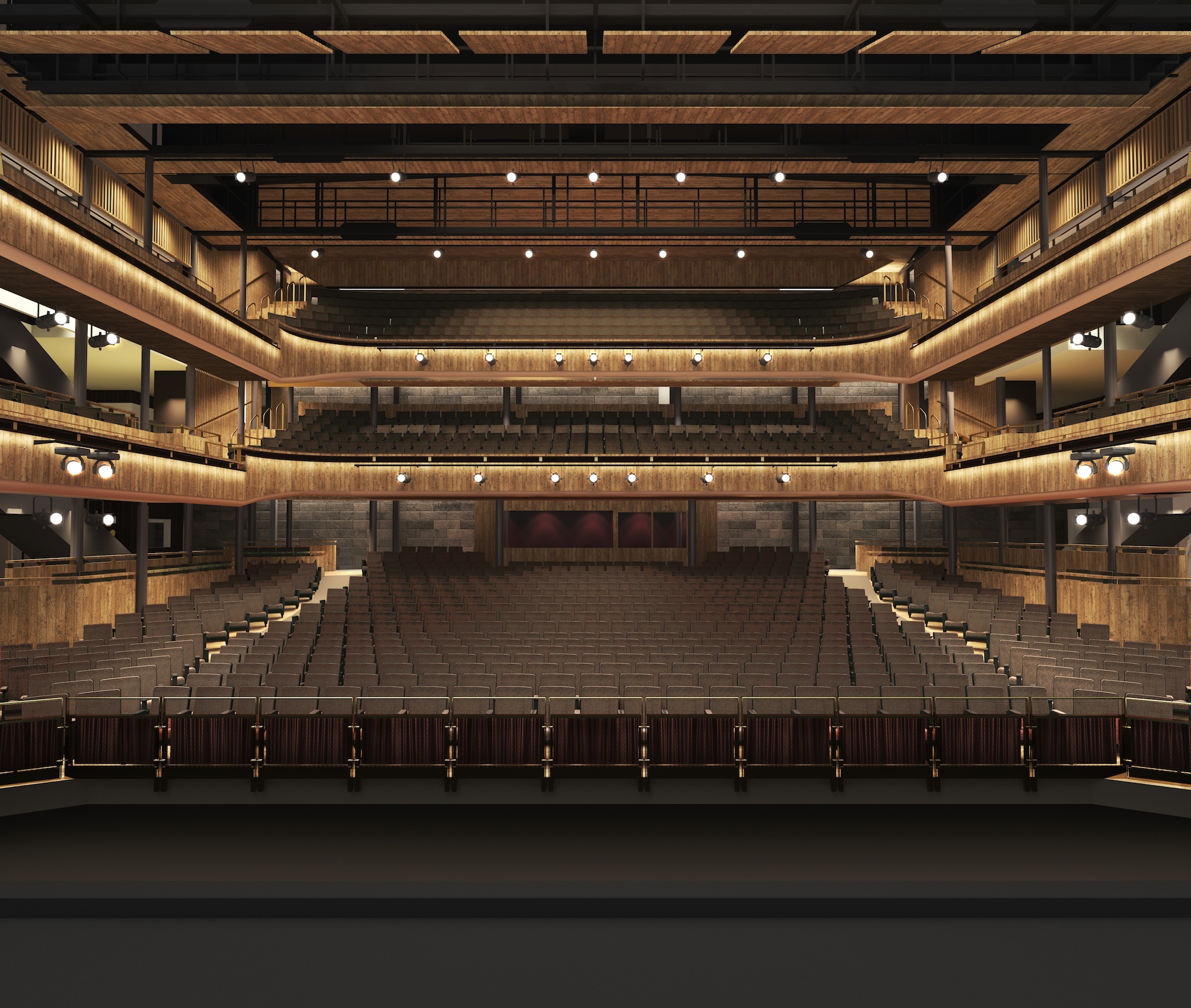 This new project sees the venue undergo its most radical transformation in its history as a theatre. The Hall for Cornwall have raised £26 million to create a shining example of creativity in the southwest, adding 300 new seats in a new auditorium and creating a collaborative workspace, Husa, which will be the first of its kind in a rural theatre in the UK.
The Hall for Cornwall is re-imagining what regional theatre can do. They have a driving ambition to create a sustainable, prosperous and effective future to meet the demands of a changing world. An innovative design for the new project will allow greater commercial flexibility, and new bars, cafes and break-out spaces will continue to push forward the space for the use by the communities of Cornwall.
For more information, and to see and read more about this ground-breaking transformation, visit https://www.hallforcornwall.co.uk/\