Cornish sustainable packaging company Flexi-Hex has won the Circular Economy Award and were crowned the Overall Winner at the 2021 Cornwall Sustainability Awards – followed by the Most Sustainable Business Award at the Cornwall Chamber Awards.
It is a fantastic achievement for a company that strives to push through positive change. Founders Sam and Will Boex recognised the impact that single-use plastic was having on their local and the world's marine environment, and inspired by flexible natural materials, they initially created an eco-friendly packaging solution for surfboards before developing further packaging products across both commercial and industrial sectors.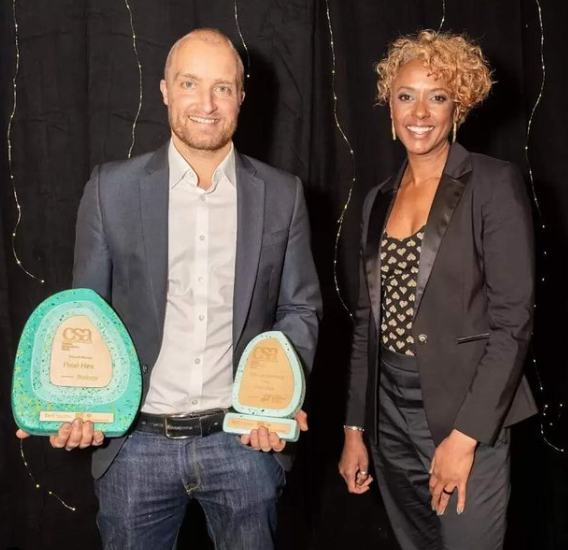 In December 2018, they launched a sustainable packaging solution for the high-end drinks sector and gifting market, using a patented honeycomb design made from paper that provides a biodegradable, sustainable, strong and flexible packaging solution that doesn't compromise functionality. This is their most popular range of packaging – they now successfully help large international brands strip plastic out of their supply chain.
They are continually innovating, and have subsequently launched new versions of their products for a variety of industries, including the Flexi-Hex Air, made from tissue paper that helps transport more fragile items.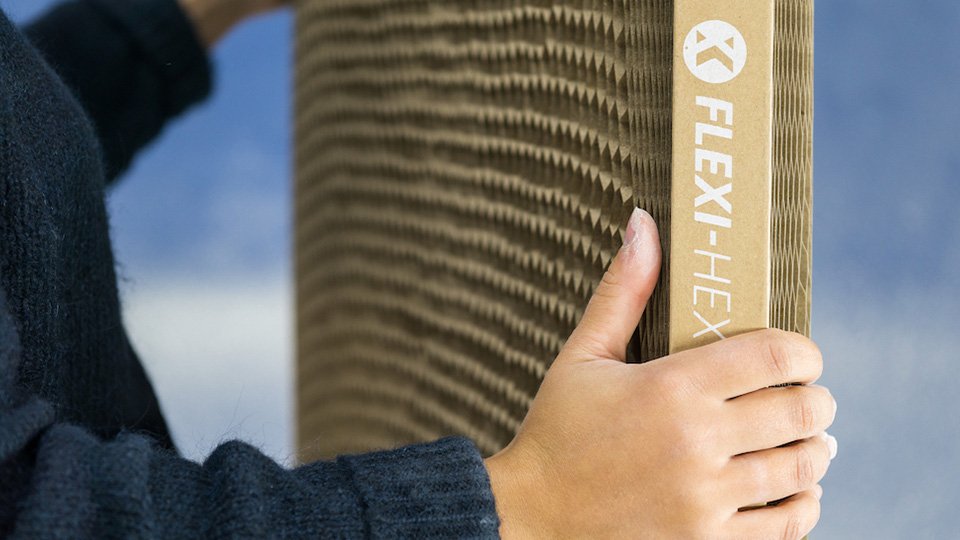 Their team, based in Porthleven, aim to remove plastic from the packaging industry and raise awareness of the environmental threats currently facing our world.
"With around 17.6 billion pounds of plastic entering the ocean annually, our philosophy is focused around creating practical and innovative solutions that ultimately help reduce the amount of packaging waste ending up in marine environments."
You can find out more about the Cornwall Sustainability Awards here, and see the full list of 2021 winners.
Visit Flexi-Hex to see more of their work, and be sure to follow their Instagram, Twitter and Journal pages too for more behind-the-scenes updates.