Curio, who have recently received funding through the Cornwall and Isles of Scilly Investment Fund, make a range of drinks crafted by the natural ingredients of our Cornish coastline. We'll take a closer look at them here and find out more about their range of natural, sustainable craft spirits.
Located on the remote Lizard peninsula, Curio Spirits was born in 2014. Set up by William and Rubina Tyler-Street, the duo set out to create artisan gin and vodka using foraged ingredients and produce that's readily available for harvesting in our county.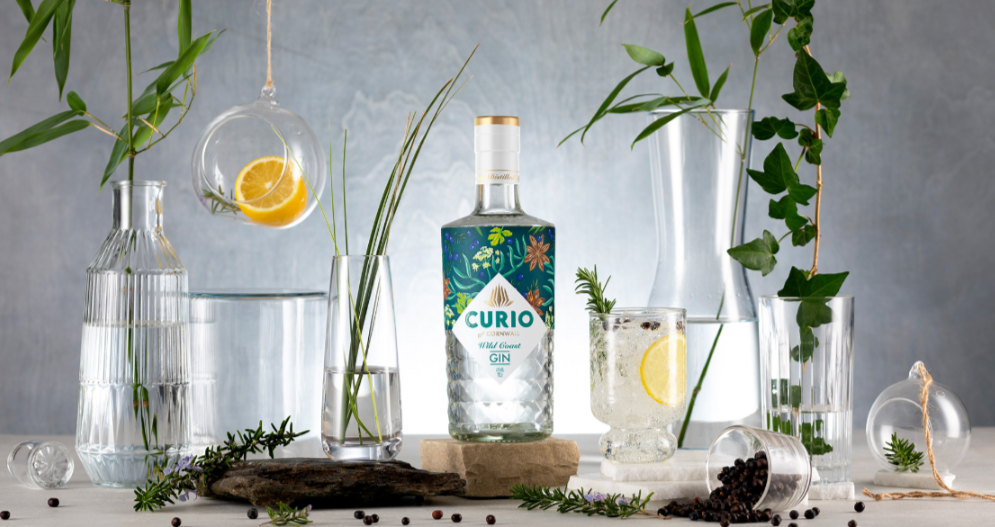 Distilled in small batches, rock samphire, wild heather, blueberries and many readily available products are distilled into their products, creating a unique, wild flavour akin to the fresh sea spray and wild aromas of the local coast. Their original gin, Curio Wild Coast, was a winner of a silver medal in the International Wine and Spirits Competition in 2017, and a gold medal winner the following year.
Working with natural products and the environment around us mean that Curio Spirits have a big focus on sustainability, and since 2018 all their bottles are made of 40% recycled materials. Their package is friendly to the environment too, and Curio as a whole are transparent about their future aims and objectives to look after the precious Cornish coastline and countryside.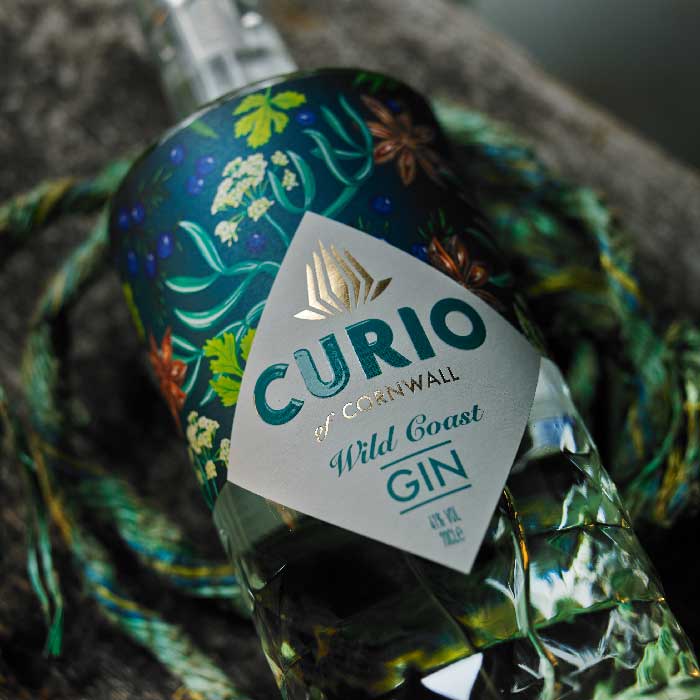 Find out more about Curio via their Facebook, Twitter and Instagram
A wide range of local and national stockists is available on their website here: https://curiospiritscompany.co.uk/stockists/
Likewise, you can easily order from their online shop. If you're interested in cocktail creation and finding out more about Curio's space and how they make their spirits, workshops are available through the Curio Events page.