Based at Langarth, near Truro, the Stadium for Cornwall (Cornish: 'Sportva Kernow') will, in time, be a stunning new home for the Cornish Pirates, Truro City Football Club, Truro & Penwith College – and all of Cornwall.
The Stadium for Cornwall will create new jobs and opportunities for sport, business and entertainment. Cornwall's motto is 'One & All' (Cornish: Onen Hag Oll), and with reference to the Stadium ,it is one that clearly fits well!
Phase 1 had an initial aim for a spectator capacity of 6,000 (4,200 covered) of the ultimately planned 10,000 capacity Stadium. An update was provided at the end of May, and work has been continuing behind the scenes to pick up the pace on the planned development alongside the other Stadium partners. Following on from this an update as of June 2021 confirmed exciting developments to the original plan, and there a new Strategic Group of experts from across Cornwall and the UK advising on all aspects of the development. The Stadium is also set to become a standard bearer for the UK in the field of sports medicine and rehabilitation, bringing benefits to the people of Cornwall far beyond the rugby and football players.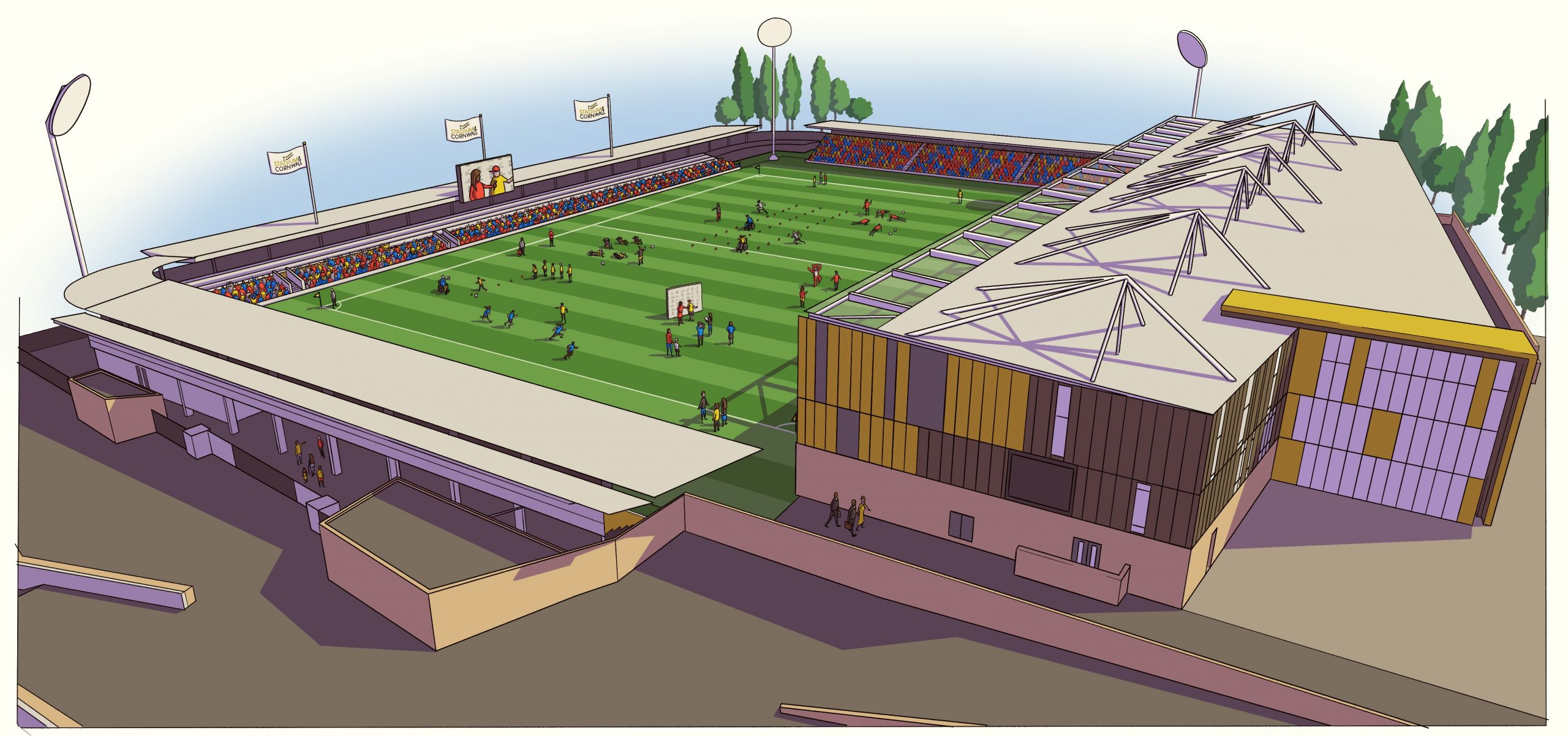 Further news will be announced in due course. We are excited about this new proposal to bring a stadium facility for the people of Cornwall.
Visit https://www.stadium4cornwall.co.uk/ for more information.
Watch this space!