In our previous profile piece, we spoke to the National Lobster Hatchery in Padstow, a charity furthering awareness around ocean sustainability and the replenishment of fish stocks in our seas. In this piece, we turn our attention to a different style of charity altogether, one that aims to provide support for Cornwall's vulnerable children by providing opportunities to challenge themselves, stay active and get out in the open.
We spoke to Via Ferrata Cornwall about their charity, their aims and their ambitions for the future.
Can you tell us more about Via Ferrata Cornwall?
We were were launched in 2020 by BF Adventure, a charity providing critical support to Cornwall's most vulnerable children in need. To meet the growing demand for its services, BF Adventure set out to increase its income source by building the first full Via Ferrata in the South of England – an epic high wire adventure like no other. Participants journey through historic granite quarries by scaling cliff faces, wobbling across the high wire bridge and soaring through the air on our zip wire, taking in stunning views over the Lizard Peninsular and Falmouth Bay. So much more than just an adrenaline rush, the activity allows people to have fun, conquer fears and push their limits in a completely safe environment, clipped into a safety cable at all times. This is perfect for adventuresome children aged 8+ through to full-on adrenaline junkies. Our other activities include rock climbing, freshwater coasteering (in our quarry!), archery and watersports sessions, which include a mix of kayaking, canoeing and the incredibly popular stand-up paddleboarding! 
We also run an Adventure Holiday Club for children aged 6-13 who love the outdoors. Parents can drop them off for fun activities (watersports, ziplining, coasteering, climbing and archery) and we offer wraparound care and flexible hours. 
Finally, we have a Cafe with wild play areas in the making, and nearby adventure trails with beautiful views.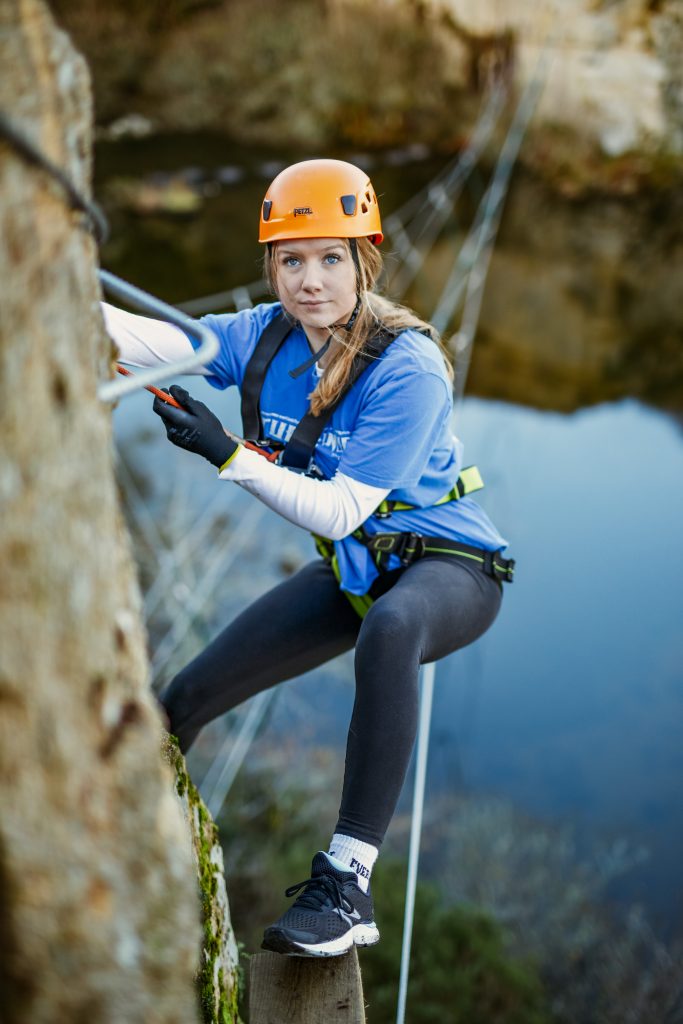 What are your main aims?
We aim to provide a unique and world leading experience to meet the growing appetite for nature-based adventure activities. We believe in letting people do something under their own steam, on an adventure that conquers fears and builds confidence. The Via Ferrata does just that and provides a real sense of achievement! Whether it's letting go half way up a cliff edge or opting to dangle off the high wire bridge, there are plenty of opportunities to enjoy the freedom of pushing the limits. The activity is proving to be hugely popular and it's a real privilege to be able to help people have fun and enjoy something truly uplifting and positive in the midst of the pandemic.
Additionally, our objective is to sustain our launching charity BF Adventure, with all the profits going to its programmes with children and young people in need. BF Adventure has a growing demand for its critical services, and Via Ferrata Cornwall plays a crucial role in meeting this.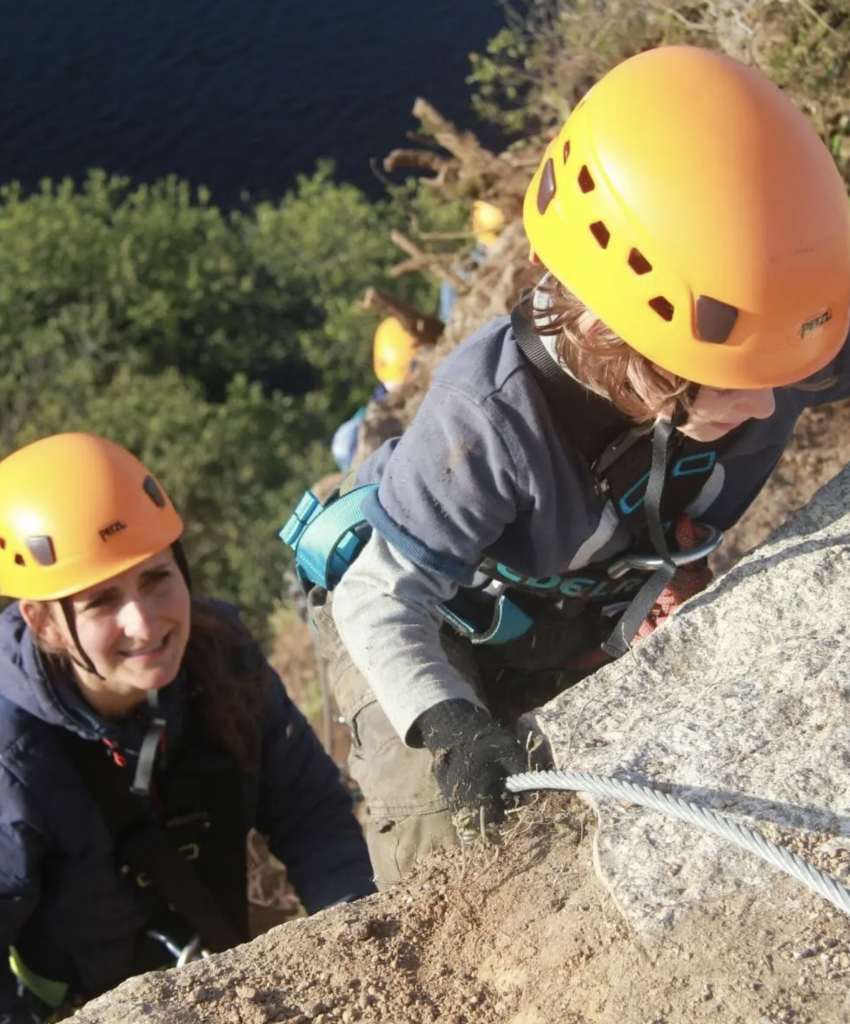 Why is this important?
Research shows the huge positive impacts of exercise, being in nature, connecting with others and trying new things on mental health. With this being such a pressing issue at the moment, we're so glad to be able to provide activities that enable this – whether that's through giving people fun times to remember on the Via Ferrata, or helping disadvantaged young people who's challenges have often been compounded by the pandemic. 
How can people support you or get involved with what you do?
All the profits from our activities and 10% of the sales from our cafe go to BF Adventure's charity work, so by coming and joining us you're already making a real difference! We recommend booking in advance, and you can do this via our website. Once you've joined us, it really helps to spread the word by reviewing us on Trip Advisor, Google and Facebook. 
What does the future hold?
One thing we know is that whatever happens, people's need for fun, nature and outdoor adventures will continue – and we're all geared up to provide that! 
We will be running spooky night time Via Ferrata tours for Halloween and beyond 2021 we will be developing a more extreme Via Ferrata route – watch this space!