The National Lobster Hatchery (NLH) is a small marine conservation research and education charity that aims to help conserve native lobster populations and ultimately protect the long term future of our vulnerable marine species, our seafood industry in Cornwall and all who rely on it. 
The charity operates a pioneering lobster stock enhancement project that involves raising baby lobsters at the hatchery until they reach a life stage at which they are better able to survive in the wild, at which point they are released into our native waters with the help of local fishermen and dive schools. This helps to replenish natural stocks in a sustainable way.
The NLH was initiated in 1998 to help support the sustainability of lobster stocks around Cornwall and the Isles of Scilly as a proactive response to stock decline around the late '80s and early '90s. This was also set against the backdrop of complete collapse of lobster stocks in the 60's in Scandinavia and parts of the Mediterranean, where they have failed to recover to this day. Thanks to an enormous amount of dedication and determination by founding Chairman, Mr Edwin Derriman M.B.E. (then Chief Fisheries Officer for Cornwall), the hatchery was officially set up on Padstow's South Quay in 2000, awarded charitable status in 2004 and gained accreditation as a social enterprise in 2009. It was initially a very small operation producing a few hundred lobsters for release each year, but as the NLH's techniques, funding and achievements continued to improve, this soon developed into a very productive project with tens of thousands of baby lobsters now being raised and released around the Cornish coast each year.
The NLH have three main aims, and we discussed this with Clare Stanley and Carly Daniels from the organisation to learn a bit more about what they do.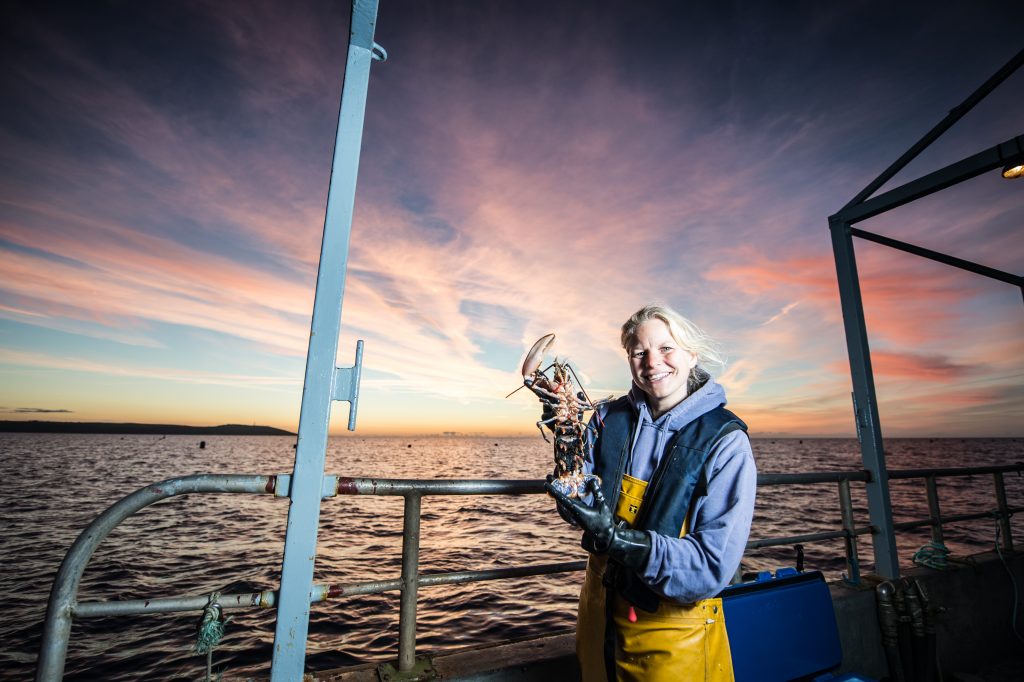 Conservation 
"The conservation work we undertake is mainly the lobster stock enhancement programme, where we rear and release juvenile lobsters into the coastal seas of Cornwall and the Isles of Scilly. In brief, registered fishermen bring egg-bearing females (berried hens) to us in order to let the eggs hatch in our tanks. Once hatched we collect and grow the larvae through their vulnerable early-life stages until they reach a developmental stage where they are able to better fend for themselves, when they are released back into the wild. The aim is to relieve some of the pressures put on the lobster population from fisheries and to help conserve stocks at a sustainable level."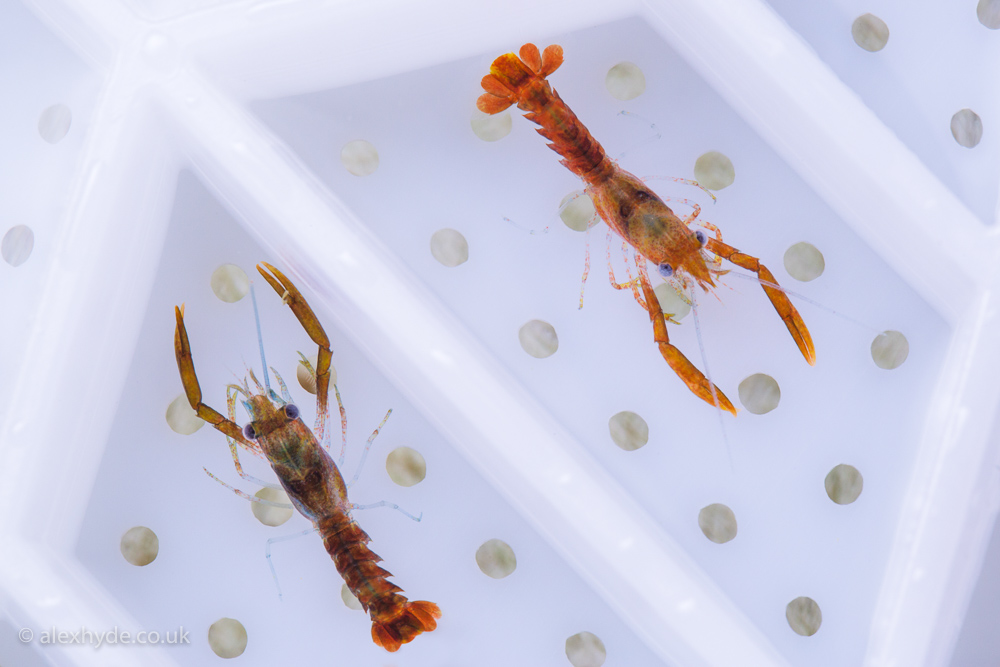 Education
Education is an important part of the work we do and covers a variety of topics including marine conservation, sustainable fisheries and marine pollution. This is done through a variety of means.
1) People visit us at our site in Padstow where our visitor centre contains many exhibits and displays explaining the work we do.
2) Our educational outreach programme includes targeting all levels of education. Staff undertake visits to schools, colleges, universities and other organisations where they do talks and demonstrations about the work we do. We also have produced detailed education packs for use in schools.
3) We have a strong online presence through our website and social media which is available to people across the globe. The NLH's education programme focuses on raising awareness of the sustainability issues associated with coastal fisheries, promoting traditional and novel fisheries management tools and highlighting the importance of consumer choice. The NLH is one of few marine conservation centres open to visitors and it receives around 46,000 visitors a year. As well as seeing the progression of a lobster from egg to adult and learning about the hatchery's conservation and research work, visitors can learn about the wider marine environment, the importance of fisheries to our coastal communities, the impact of those fisheries on the environment and the relevance of fisheries management.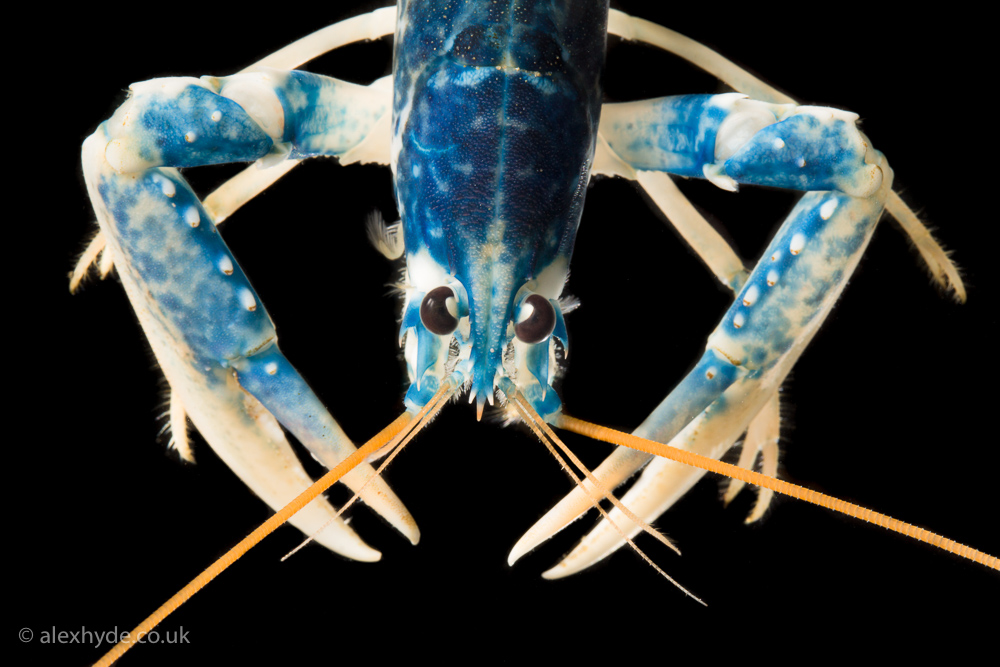 Research
"The NLH leads a diverse programme of research bringing together lobster experts. We collaborate with multidisciplinary researchers from across the world to conduct cutting-edge research which puts us as the forefront of lobster research globally. Our research focuses on 3 main categories: conservation, culture and fisheries. We are focused on gaining knowledge on lobster biology, ecology and culture, as well as fisheries sustainability, in order to enhance the success and impacts of the conservation work we undertake. Some of our current projects include: age determination of lobsters through genetic analysis to enhance our ability to understand wild stock; creating novel techniques to identify illegal fishing practices that will aid fisheries management; investigating the effect of micro-plastics on lobsters to help interpret environmental threats; assembly and annotation of the European lobster genome an essential step forward in understanding genetic and environmental drivers in lobster biology. The charity is also focusing efforts on in-house research and development work. These are projects specifically designed to improve the implementation of stock enhancement techniques. The overarching aim of this work is to create an overall improvement in the production of juvenile lobsters, their fitness and their unit costs of production. This includes improving husbandry techniques, improving our understanding of the nutritional requirements of the European lobster, gaining a better understanding of the implications of disease and improving juvenile health and behaviour, developing effective release systems and developing artificial habitats for promoting post-release survival."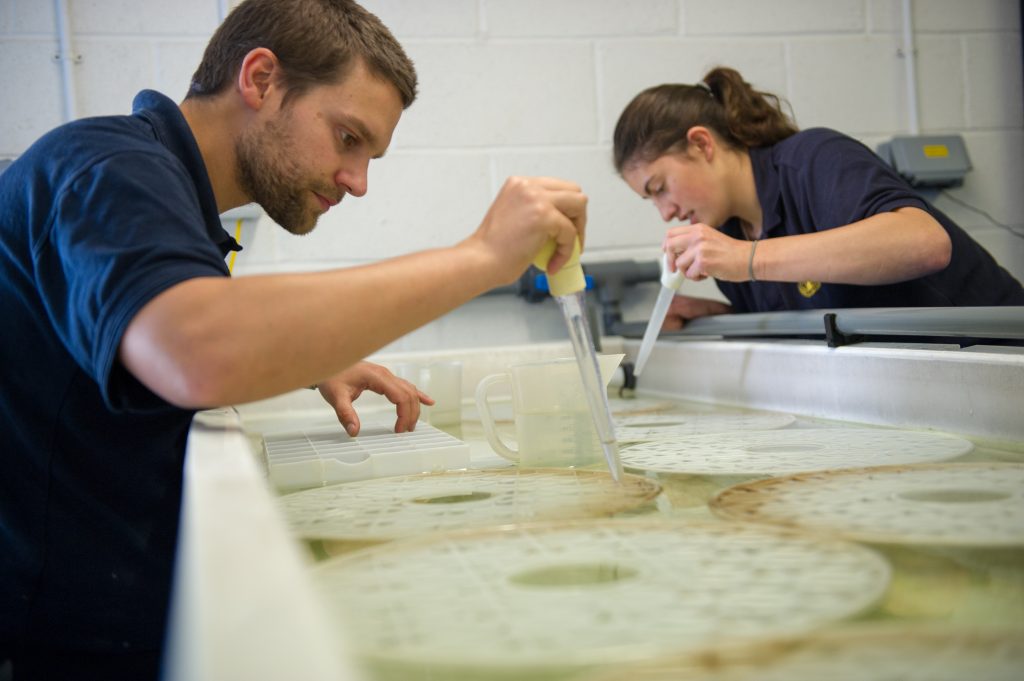 How can people support you?
The NLH receives no recurrent funding so it very much relies on the much valued support of its advocates and followers. The NLH is very fortunate to have an amazing dedicated and passionate team of Trustees, Staff and volunteers who devote an immense amount of time, energy and knowledge to its vital mission along with some wonderful supporters, who understand and appreciate the importance of the charity's work. It is thanks to this ongoing support and commitment that the NLH has been able to achieve all it has to date and continue to improve and advance its vital outputs.
There are many ways you can support the work of the NLH and in doing so, do your bit to help sustain our vital yet vulnerable resources. For example you can 'Adopt a Lobster', become a 'Friend of the Hatchery' or become a much valued member of the exclusive 'NLH Patrons' Club'. As a business you can become a 'NLH Corporate Member' or join the 'Buy one, set one free' (BOSOF) scheme, which benefits all parties involved as well as the greater good.
Visit https://www.nationallobsterhatchery.co.uk/support-us/
Also, every visit made to the hatchery in Padstow, item bought from the shop or donation made is making a difference by helping to fund the NLH's conservation, research and education programmes ongoing. Another enormous help, not to be underestimated, is spreading word of the NLH's charitable mission and the importance of a more sustainable attitude and practice when it comes to our seafood and consumer choice etc. which has such a major impact on fisheries. Education is key to a more sustainable future for our fragile marine species, so the more we talk about it and especially educate our younger generation, the future decision makers, the better chance we will have of safeguarding the future of the fruits of our ocean and the many livelihoods and coastal communities that rely upon them.
What about your plans for the future?
The NLH has exciting plans for the future. The increase in income generated by the newly developed visitor centre will help support our stock enhancement programme allowing us to release more lobsters back into the wild about. This will also help make the hatcheries research efforts less reliant on external funding, allowing for expansion of capacity and more reactive improvements in the stock enhancement work we carry out through a better understanding of the culture conservation and fisheries for lobster. Indeed we already have some exciting projects in the pipeline, including looking at sustainable sources of power to help regulate temperature in our hatchery and reinstating the NLH satellite hatchery to increase and improve production techniques.
The visitor centre team are always working hard to develop new and exciting displays to help with our education. The next experience we are working on is a virtual reality experience to take people into the world of lobsters. By using 360-degree camera technology, we hope to bring the underwater habitat of our Cornish coastal seas into our exhibition room in Padstow. It will give customers the experience of seeing what it is like in a rocky reef environment, as well as experiencing the journey of a hatchery lobster from the catching of the egg-bearing females through the larval rearing phase to the eventual release of our lobster juveniles.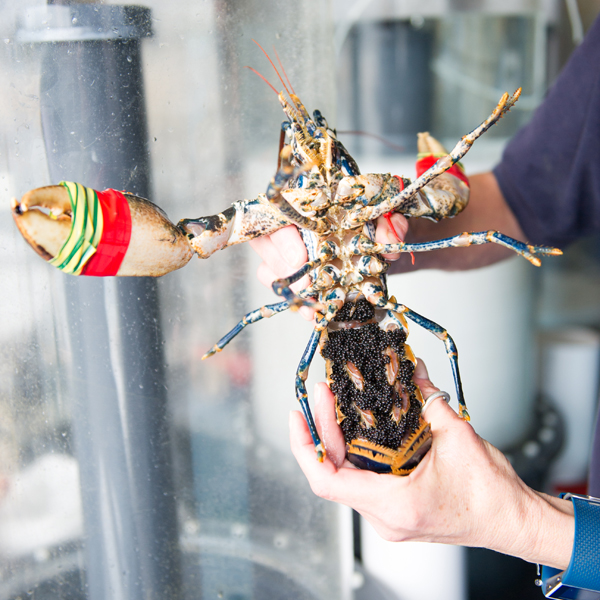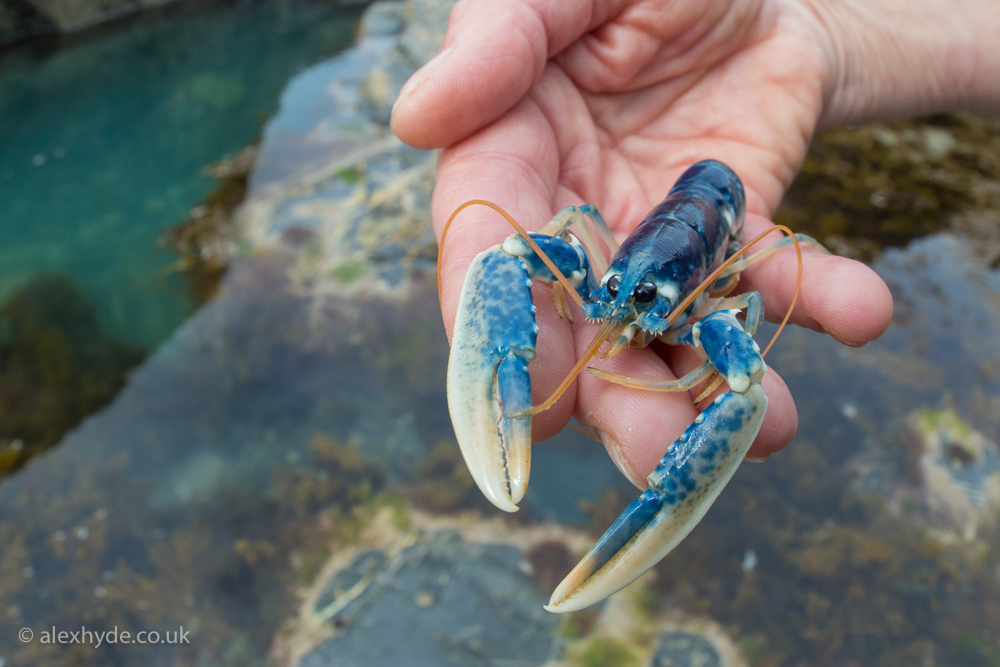 European / Common Lobster (Homarus gammarus) being released to replenish wild population. Cornwall, UK. May.