Dive Project Cornwall is part education project, part experience opportunity. In this article, we look into its background and the goals of the project, as well as how you can get involved.
The Dive Project Cornwall will offer twenty secondary schools across twenty regions the chance to win a once in a lifetime diving experience. It's also educating about the future of marine conservation and what needs to be done to safeguard our seas for generations to come. Their vision is simple – to eliminate plastic pollution and protect the marine environment to save life in our oceans for people to enjoy and cherish.

By teaming up with leading ocean charity the Marine Conservation Society, Dive Project Cornwall will run an education programme directly into schools, informing pupils of the direct impact that the ocean has on human life itself.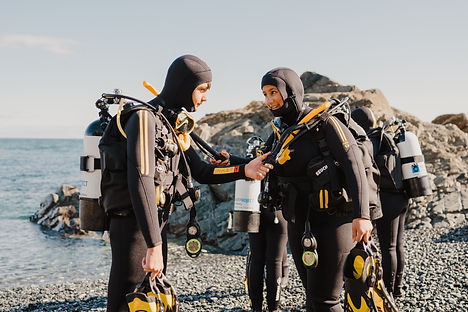 They will introduce a suite of educational materials that will be available to all schools; those that register for the competition and/or those that request them from MCS. Through this education programme, Dive Project Cornwall will raise the awareness of the importance of the planet's marine environment and its vital role in our own existence. This will ensure continued education of hundreds of thousands of young people directly through secondary schools across the UK.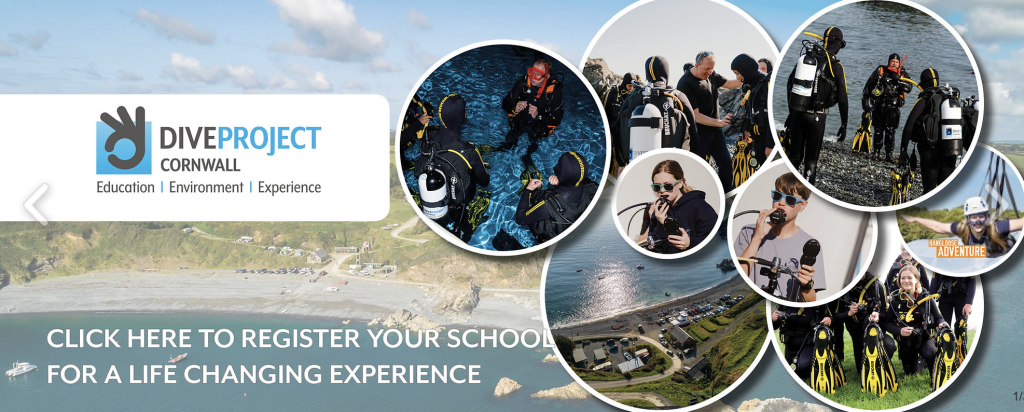 Participating secondary schools will have the opportunity to be trained by experienced, qualified PADI Instructors at Porthkerris, and will be certified as PADI Open Water Scuba Divers – able to dive anywhere in the world in the future. Through outdoor adventures, beach-based activities and presentations from leading marine industry experts they will learn first-hand the important part our oceans play in the survival of our planet. Click here to find out more about how to get involved and register.
Click here to find out more about sponsorship packages and more detail about the project. Also, be sure to follow the Dive Project Blog