Cockwells Modern & Classic Boatbuilding has delivered two of the fastest tenders it has designed and built – a 12.3m Limousine Catamaran Tender and an 11.7m Open Sport Catamaran Tender – to Lürssen Shipyard in Germany, for the 160m mega yacht, BLUE, which is one of the largest superyachts in the world.
Incorporating a unique, asymmetric high-speed hull that Cockwells has designed for this commission, these twin diesel-powered, waterjet-driven vessels can each reach a speed of up to 52 knots. With touchscreen control, precision docking, joystick manoeuvring and, most notably, a height-adjustable deck saloon, the epic 12.3m Limousine Catamaran Tender provides a luxurious on-the-water transfer experience for up to 15 guests, with access from the forward and aft cockpits via sliding glass door
You can view the 12.3m Limousine Catamaran Tender in all her speed and splendour here.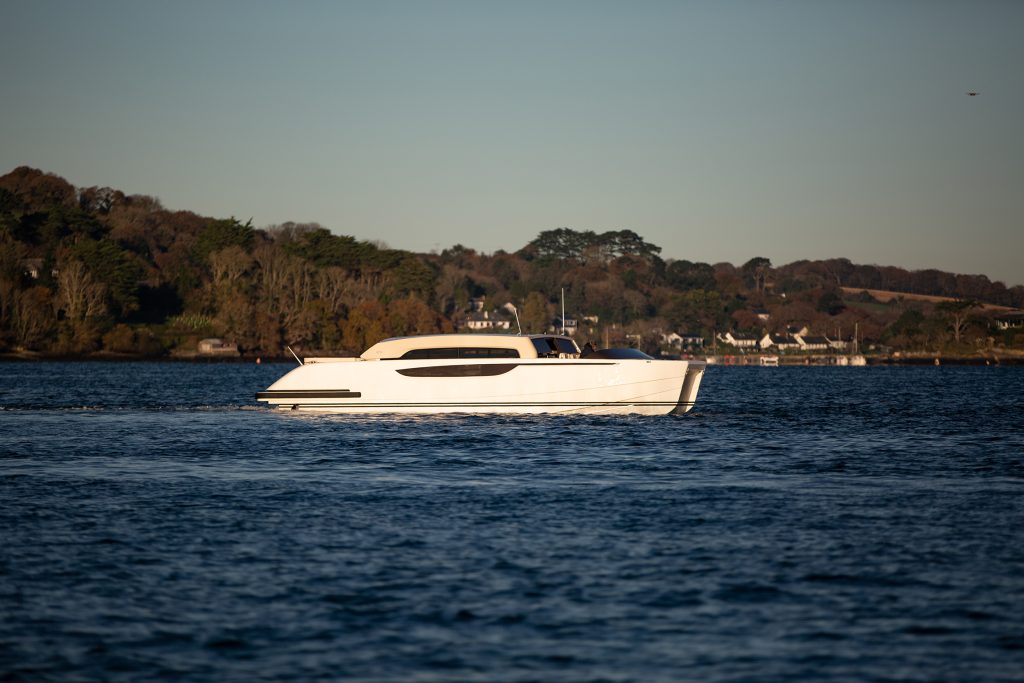 The 11.7m Open Sport Catamaran Tender features a permanent Bimini, which extends across the entire width of the cockpit. A moulded painted carbon composite frame with two pillars mounted into carbon sockets enable the Bimini structure to be raised or lowered electronically to sit neatly within the tender bay.
"We are incredibly proud to have created these exceptional, state-of-the-art tenders for Lürssen and to have had the opportunity to collaborate with Terence Disdale Design who masterminded the mothership in all her sumptuous detail," explains Founder & Managing Director, Dave Cockwell.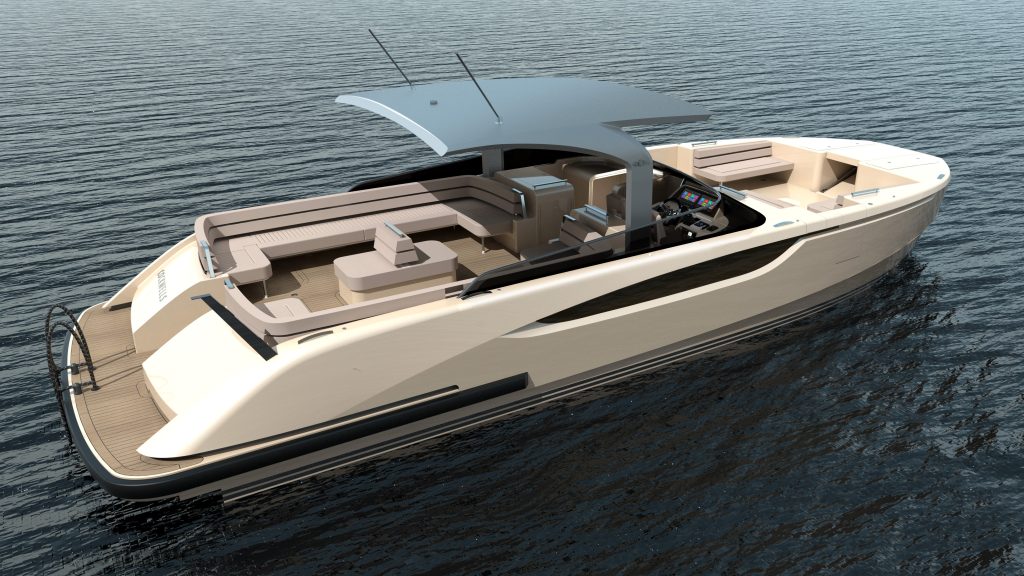 "With more than a quarter of a century of building exquisite superyacht tenders for discerning clients from across the globe, Cockwells is no stranger to opulence, craftsmanship and style, but with these catamaran tenders, we have elevated our engineering ingenuity to a higher plane.
"We believe these are the fastest, tried and tested catamaran tenders in the industry, which demonstrates, once again, that Cockwells can be trusted to deliver innovative engineering, creative design, superlative luxury and outstanding performance"
You can view more on the Cockwells website here: https://cockwells.co.uk/