Waving Bear Studio, a Falmouth-based games company, has released their first game with assistance from Falmouth University's venture studio, Launchpad.
Stuffed is a procedurally generated first-person shooter that takes place in the dreams of a little girl. Play as a teddy bear and fight waves of nightmares as you defend your owner. Join your friends in 2 player split-screen co-op and 4 player online co-op.
The early access version of the game will be available on Steam from December.
Waving Bear director Ashley Wharfe said:
"We're committed to taking a 'player-first' approach to development, and have put a lot of focus on public betas, gaming conventions and conversations with audience via social channels to shape the development of Stuffed.
"We've chosen the early access route to allow us to work more closely with our community to refine the gameplay experience and shape the future direction of the game."
The University's Launchpad scheme looks to connect technical excellence with creative flair – providing support to give new start ups in Cornwall the best possible start. They offer a fully funded year, a Masters in Entrepreneurship, a network of industry-leading experts and a comprehensive financial support package.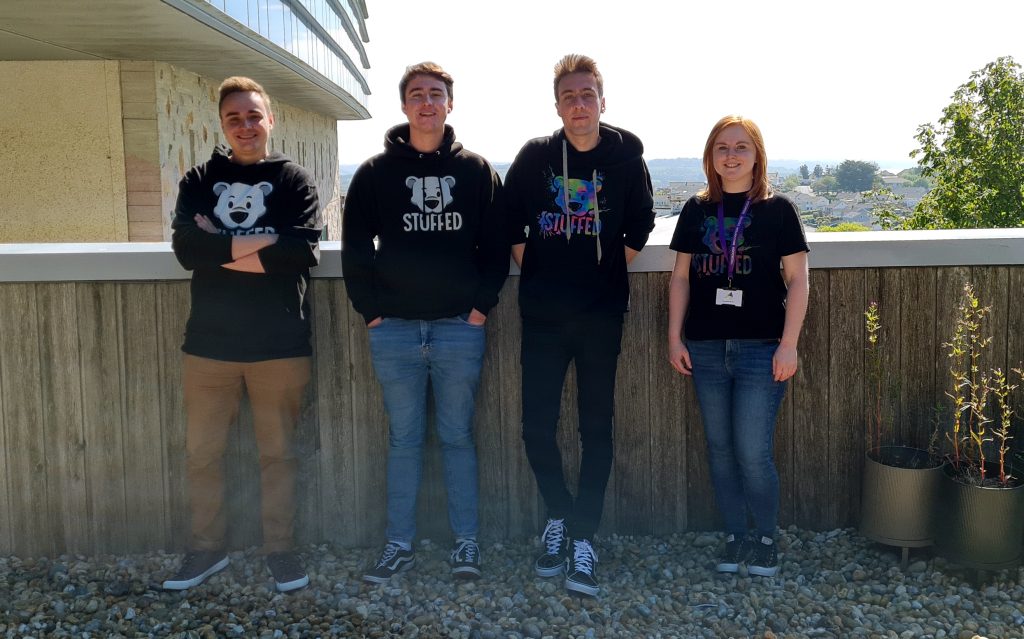 Photo: Business Cornwall