With more than 300 miles of coastline and over 300 beaches, it's hard not to imagine classic seaside scenery when you think of Cornwall's coast. But the Cornish coastline is as diverse as the stories of smuggling and mermaids that are shared about it; from working fishing harbours to towns full of tourists, and tiny tranquil villages to rugged landscapes with iconic tin mines.
Golden sandy shores, rocky cliffs and shingle coves, the Cornish coastline has them all, including 8 stunning Blue Flag beaches; an independent award from the Foundation for Environmental Education. Recognised worldwide, their criteria takes into consideration water quality, access and facilities.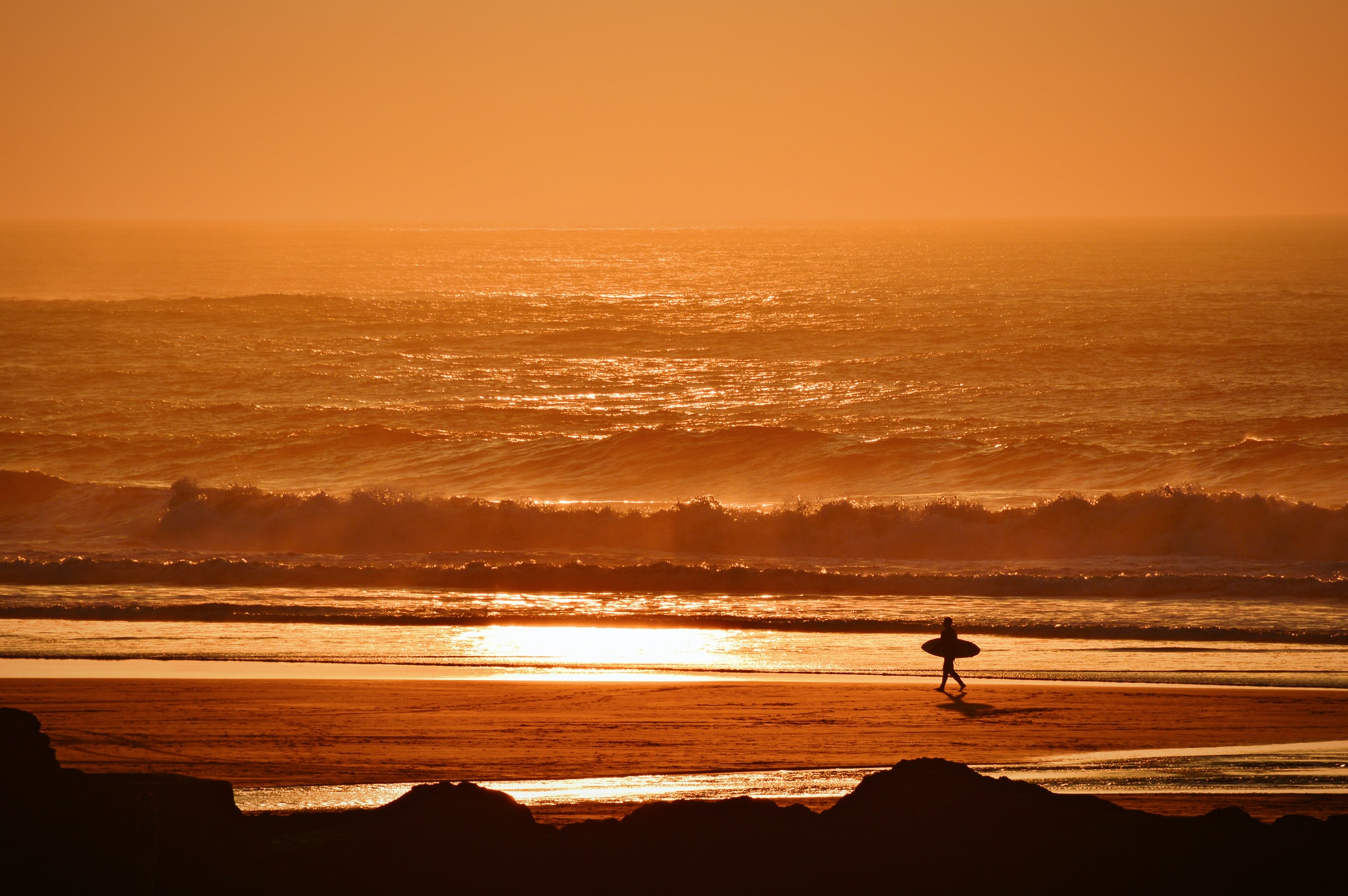 Off-shore, Cornwall is also rich in marine life. Home to shoals of fish, a whole host of sea birds, plus seals, porpoises and dolphins. If you're really lucky you might even spot a basking shark in early summer!
Enjoyed by day strollers and swimmers, rock poolers and picnickers, there's a cove or piece of Cornish coastline to suit everyone. Helping both Cornish residents and visitors to explore and encounter the hidden gems is the charity championing connection to the coast – the South West Coast Path.
But, it's not all sand-castles and sunsets over the sea.
21st Century living is taking its toll on our sea and marine life, and in amongst the seaweed and along the latest tide line you'll spot all kinds of washed-up waste; from tiny pieces of plastic to crisp packets that could be decades old. With plenty of passion and a high dose of community spirit, we're fortunate that Cornwall is at the forefront of tackling one of the biggest struggles our oceans have ever faced. Founded in 1990 by a group of Cornish surfers fed up of braving the waves amongst raw pollution, Surfers Against Sewage is now a leading conservation and campaigning charity recognised UK-wide for its dedication to the ocean.
From working at grassroots levels with communities and encouraging thousands of volunteers to become activists, through to campaigning for policy change and updated legislation, SAS stand tall as the voice of the ocean. Another key ambassador for helping to keep the Cornish coast clean is Community Interest Company Beach Guardian. Started by a father a daughter duo, they took the next step with their beach cleaning activities and reached out on social media to the wider local community and encouraged involvement.
Over 3 years later, they organise regular community beach clean events and deliver educational workshops to help raise awareness and the consequences of plastics in the ocean.