Established in 2011, Racehorse Relief is a Helston based charity that rehabilitates, retrains and rehomes former racehorses to ensure they have secure and meaningful lives after their career. The charity takes on ex-racehorses from all over the country, bringing them to Cornwall where they are carefully transitioned into riding horses.
Often horses arrive needing rehabilitation for a previous injury or behavioural problem and so each horse is given a unique, tailored plan to ensure they get the care they need to reach their full potential. Eight year old Daisy has some behavioural issues which were caused by stomach ulcers, this made her very sore and grumpy. The ulcers have been cleared up (this process takes about six months), now we have to build her trust in humans again in order to find her a forever home.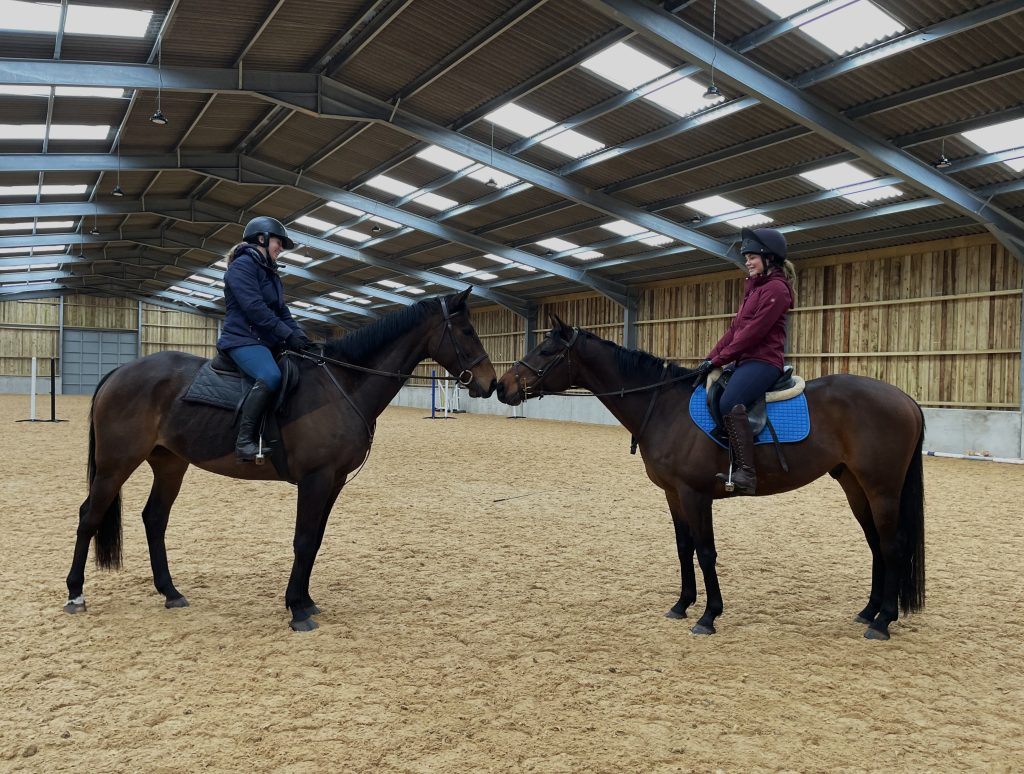 Once rehabilitation is completed (if required), they are retrained to be riding horses – this involves introducing the horses to lunging, hacking, schooling and eventually jumping. For some the process is straight forward and for others it's a longer journey. Eight year old Milan is six months into his retraining and showing great potential to be a competition horse.
Once their retraining is complete and we have evaluated what their chosen second career may be, the horses are carefully matched to a rider and rehomed on a permanent loan basis. This means they are in proper care for the rest of their lives, if the rehoming doesn't work out horses always come back to Racehorse Relief, ensuring lifelong security. Seventeen year old Jack was rehomed in April 2023 and has had a new lease of life in his new home – enjoying beach rides, competitions and receiving all the love and attention he deserves.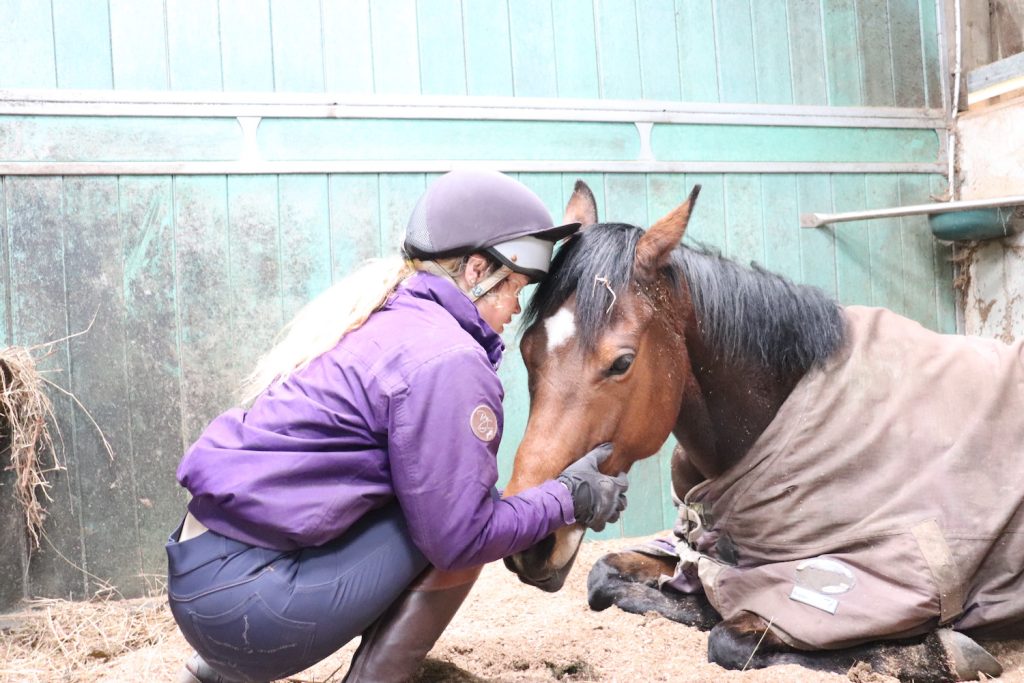 Racehorse Relief is the only accredited racehorse rehoming centre in the Southwest, with a capacity for up to 30 horses. With no government funding, the charity relies on limited funds from the industry, rehoming fees and public support. Racehorse aftercare is vital to ensure these beautiful creatures get the care and love they deserve. After their racing career many thoroughbreds have 20 years ahead of them and so we aim to give them the rehabilitation and retraining they need to reach their full potential as riding horses – some go on to have successful second careers in show jumping, eventing and dressage while others enjoy a laid-back life of hacking around the countryside.