Between Saturday 27 May and Sunday 4 June, hundreds of artists, designers and makers from across the Duchy will throw open their studio doors to share their artistic practice against a uniquely Cornish backdrop of creek, countryside and coast.
From Breage to Bude and Mousehole to Millbrook, Open Studios Cornwall will enable us to step inside these quintessential spaces in beautiful places to admire original artwork in all its guises and appreciate the science and skills that underpin it.
From ash-glazed, raku-fired, slip-decorated and slab-built ceramics to kiln-formed glass, figurative fine art to abstract expressionism, and statement sculpture to textural textiles, this year's cornucopia of creativity will also beguile us with myriad interpretations of the natural world to enchant the eye, evoke emotion and stimulate the senses.
Vibrant seascapes and verdant landscapes will capture Cornwall's wild weather and indomitable spirit. Narrative illustrations and dream-like prints will intrigue us with their underlying stories. Cornish granite and Delabole slate will combine with willow and withy, graphite and giclée, powder and pigment in this celebration of the countless ways in which Cornwall's creatives respond to nature's boundless beauty.
You can view a full programme, locations of the open studios and information here: https://openstudioscornwall.co.uk/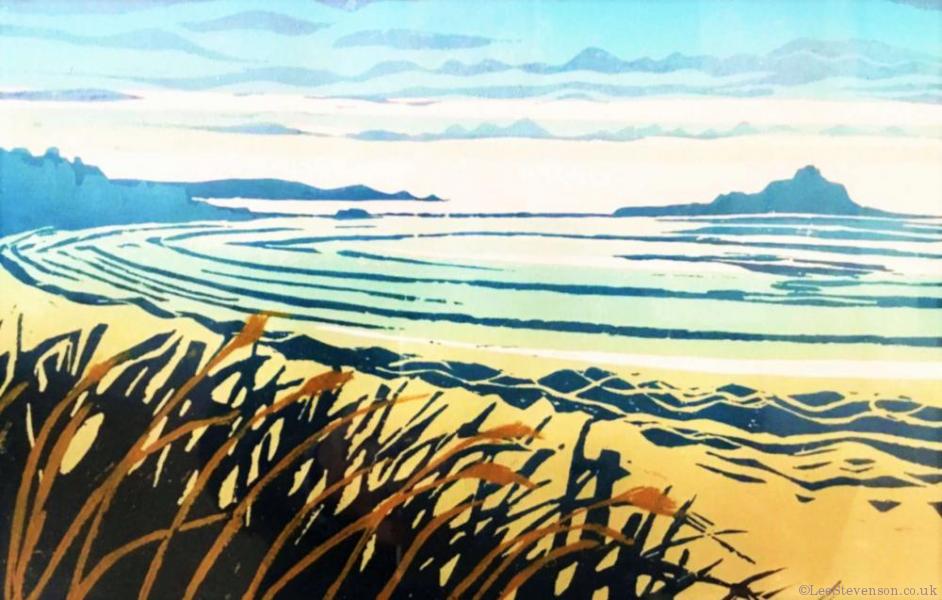 Above: Linocut by Lee Stevenson