The Trelawny Shout is a community get-together where a pub, a club, a local choir, a few strong singers or perhaps a local charity sings the iconic Cornish anthem Trelawny on St Piran's Day, 5th March, at 9pm. The song is sung, the charity pot is filled, Cornwall raises its celebratory voice and the collective heart is warmed!
The tradition of 'shouts' – or informal singing 'in the round' in pubs – has happened in Cornwall for centuries. The first Trelawny Shout was held much more recently though, in 2015.
View more about find your nearest local 'shout' on their website here: trelawnyshout.com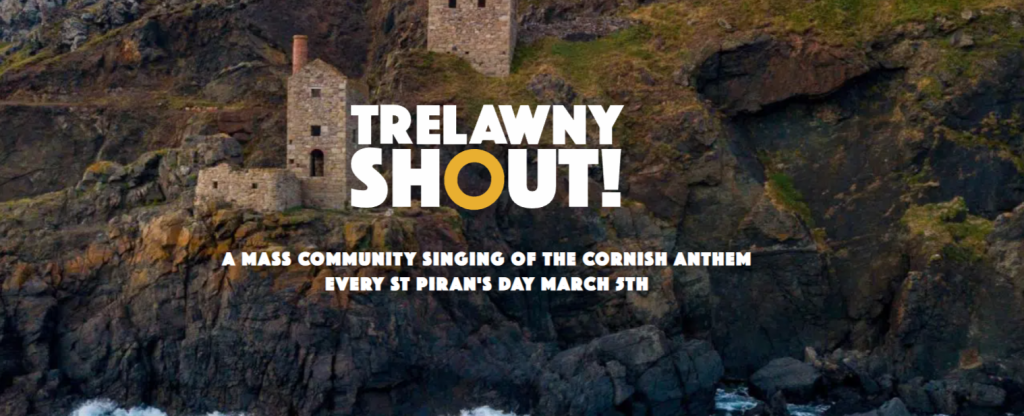 "Our Facebook page is a lively place. Call it Trelawny Shout HQ – a place where pubs, clubs and communities come to declare themselves IN. Choirs pop by to offer to lead the singing in towns and villages all over Cornwall, individuals drop in to share Trelawny Shout news and info and generally share the love."
Join them on social media – on Facebook and Twitter – by clicking the links.
You can view the lyrics to the song, and read more about its interesting history here: https://trelawnyshout.com/lyrics/