Led by experienced theatre producers Gabby Vautier (Kneehigh, Young Vic, Barbican, Punchdrunk, Manchester International Festival) and Charlie Bunker (ACE, Wildworks, Falmouth Uni), imPOSSIBLE Producing is a new and needed independent producing infrastructure working from Cornwall locally, nationally and globally.
 We've spoken to them to find out more about their work and what the future holds for this exciting new initiative.
Tell us a bit more about imPOSSIBLE
From our home in Cornwall, we put artists and big thinkers in the driving seat – with fulfilling, pioneering, sustainable and socially impactful results. We set up in response to the impact of covid on the arts sector to support individual artists with bold and ambitious ideas which change the world and challenge the industry. 
Charlie Bunker is a Creative Producer and leading expert on co-created, outdoor arts and site-specific events. Gabby Vautier is a Creative Producer and leading expert on festivals and indoor plays and events. In our first 3 months we raised over £200,000 for freelancers to help them keep afloat during the pandemic.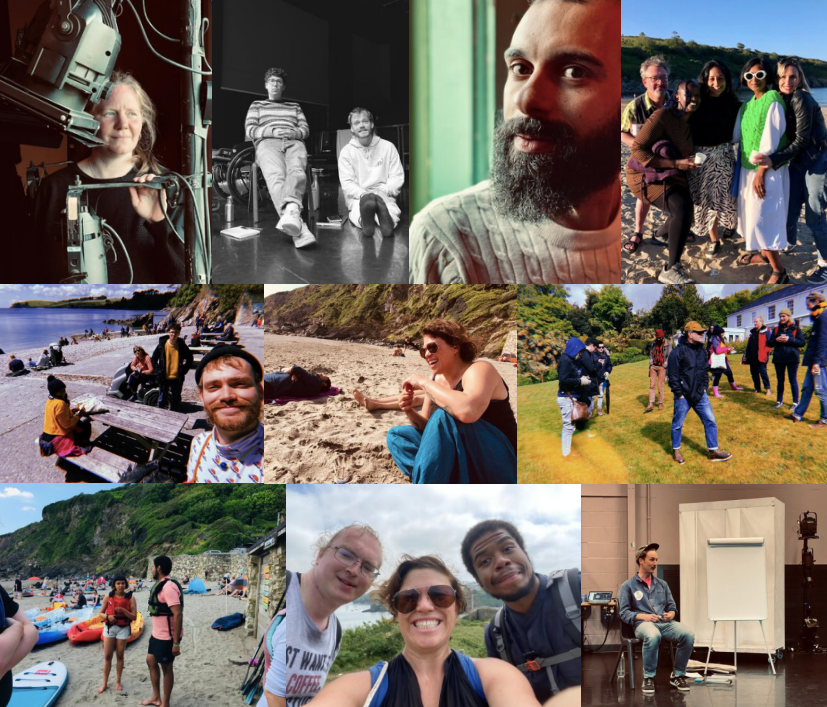 In March – May 2021 we produced Kneehigh's final project Random Acts of Art – 40 projects to celebrate 40 years. 40 pop up performance, music, live and visual art pieces across the St Austell Bay area working with over 60 artists. They had to be able to be performed in strictest lockdown rules. Just one condition. They could not be cancelled. 
From Jan – July 2021 we launched The Island – https://impossibleproducing.com/the-island-2021
The Island is a 6-month programme for 35 local (Cornwall), National and International artists, activists and producers (funded by ACE, Paul Hamlyn and Stage One).  The programme included 12 online group conversations about change, individual coaching and producing support, peer group sessions and R&D workshops and 3 live retreats in Falmouth and Fowey. We are now developing 15 new productions locally, nationally and internationally. We want them all to have a home in Cornwall at some stage of their journey.

In August 2021 we took Falmouth artist Seamas Careys fun filled theatrical game show Pagan Pandemonium to New Wolsey Theatre in Ipswich. https://www.wolseytheatre.co.uk/shows/pagan-pandemonium/
And in October 2021, our most recent production, a large-scale commission from London's Royal Docks called ARRIVAL was created by an award-winning team (including West End Theatre Director Matthew Dunster and London 2012 Paralympic Opening Ceremony Designer – Jon Bausor.
An outdoor promenade production for 500 people a night across a 1-mile journey.
A celebration of People and Place. Made with and for the local people and involving 600 people in a 6-month process – with 165 people performing in the final show.
 A high-profile production to launch the cultural strategy of Newham and welcome Sadiq Khan to his new dockside office – The Crystal
Images from ARRIVAL here https://impossibleproducing.com/arrival-show-images
And now we are back home and planning for a whole range of shows and events to happen here in Cornwall where we live and love!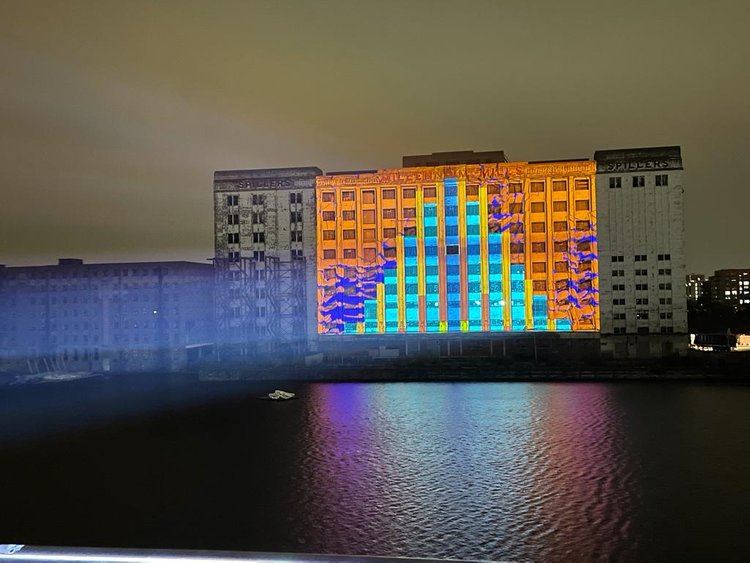 What are your main aims?
imPOSSIBLE is a producing organisation focusing on developing new ideas and artists. We work outdoors and indoors, small and large scale, with young people, communities and professionals on shows, events and experiences locally, nationally and internationally.
We champion the individual

We encourage small acts for radical change

We work with a wide range of artists, big thinkers, producers and venues focusing on creating art with a core of activism.

We look after people and give them time, space and support to think big.
Having fun is really important to us
We bring honesty, ambition, vision, optimism, collaboration and general havoc to all we do.
We want to strengthen creative trade routes between Cornwall and the rest of the country / world
We want to think big but we want everything we do to be rooted from Cornwall. We want to celebrate Cornish culture, artists and work as well as make sure we bring exciting work and artists from outside Cornwall.
Why is this important?
We absolutely love where we live, we know how much talent there is here. 
imPOSSIBLE was created out of an active need listening to local artists and audiences about what they needed for the future:
A local need to support local artists in Cornwall to think big and beyond the Tamar and develop trade routes into and out of Cornwall

To support artists across the country to be autonomous and develop their ideas beyond previous top down structures. We wanted to continue to support the artists who gravitated towards us during lockdown when they were stuck from the venues no longer being in a position to support their ambitious and responsive plans. 

Generally find a forum for artists, producers, leaders and activists to work together through this time to work out solutions for making work for the future.

Cornwall is a magical place, and we know that the environment and people here are special. We want to support people living here and bring people here to experience the opportunities Cornwall offers to think differently.

Cornwall is full of creativity and entrepreneurialism. We want to harness that and support local people and the local economy with all that we are planning.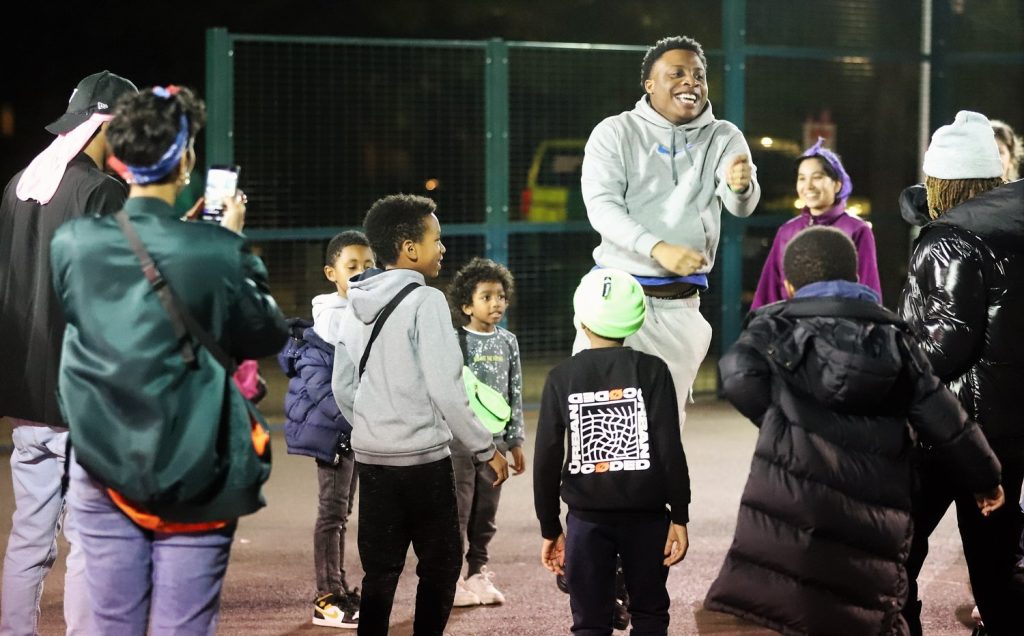 How can people get involved?
We are currently just two people with big ambitions doing a million jobs, from fundraising, to accounts, marketing, project management, catering – you name it – we are doing it!. So if you can help us then please get in touch! We love working in partnership and know we can do more together.
We would love people to invest in what we are doing to help us grow for the future – this could be through giving us your time, money or something else eg a space. You can donate through our website or get in touch direct to find out what you can specifically support us with.
We are looking for partnerships to perform the work, hold events, put people up, and find new collaborations 
We will have a new Island programme in 2022 which local artists can apply to be part of.
We offer producing one to ones to help artists work out how to make stuff happen
People can come and see our shows happening across Cornwall and the UK in 2022 and beyond.
And simply just get in touch – details on our website www.impossibleproducing.com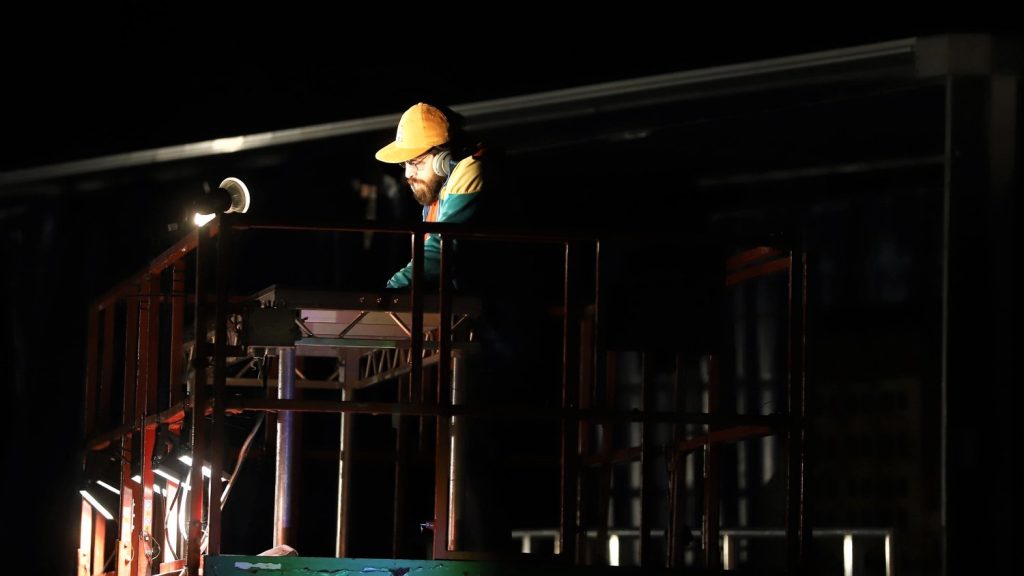 What does the future hold?                   
We want to develop and grow our Island programme with new and existing artists, activists and producers. 
Support, develop and challenge local artists and audiences with radical new work, ideas and new connections.
Offer structured producing support and producers development opportunities for local freelance artists and students to retain talent in the county and make big and small bold work which travels beyond the Tamar                   
Bring in National and International work and showcase local talent at a large scale arts festival. And continue to connect locally, nationally and internationally through our Island, producing and festival programme. 
Plans for 2022 include national co-productions of work which will be travelling to venues across Cornwall, home grown productions premiering here and going out on tour, plans for a pilot festival and another Island programme. Watch this space and follow us @im_possibleuk