There's no doubt that over recent years, a craft beer revolution has hit the world, with independent producers and makers turning their hand to creating beers that resonate and hold true to location, ingredients and process.
Cornwall is no exception, and in our county there are many craft beer organisations and breweries, on both a small and larger scale, that are committed to doing things a little differently. In this article, we'll be looking at a range of these breweries creating craft beer in Cornwall
Padstow Brewing Co.
https://www.padstowbrewing.co.uk/
Starting out life in an old surf shower in 2013, initial production was only 100 litres, and Padstow Brewing Company soon outgrew their meagre premises. In 2014, two awards were won, and a new 2000 litre premises was created. Brand and design was put together,  and the team began to grow. Their online shop sells a variety of cans, bottles, mini kegs and mixed packs – celebrating a diverse mix of 12 different brews.
Verdant Brewing
Truly independent, Verdant was created in 2014 and specialise in creating fruity, hoppy, unfiltered, hazy beers that are easy to drink and inspired by the original New England craft beers scene. Their taproom in Penryn offers 16 keg lines and 4 cask lines – and at 10:30am each Wednesday freshly brewed beers are added to their online store.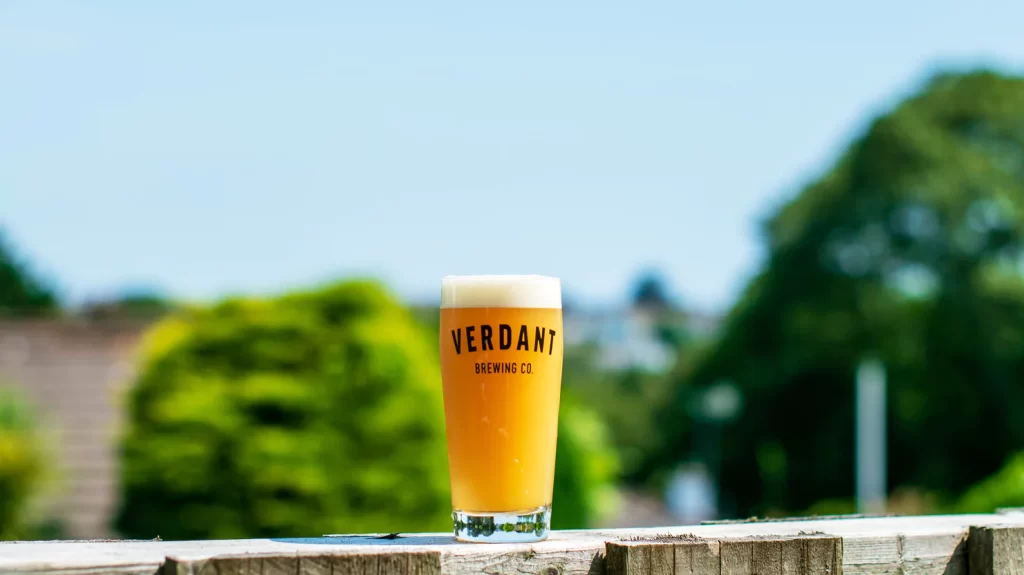 Ales of Scilly 
Set up as a hobby by a local island teacher in 2001, Ales of Scilly, 'bobbing around in the Atlantic' are the furthest south westerly brewery in the UK and the only one on the Isle of Scilly's main island, St. Mary's. All six beers of theirs, named after shipwrecks off the islands, are made in their island facilities and each have a unique flavour profile. Their shop offers merchandise and beers to buy.

St Ives Brewery
St Ives Brewery have recently opened a taproom on the Hayle Industrial Estate, which adds a physical presence to a micro-site in St Ives and a growing product list. Whether you're a hop-head looking for a bitter IPA or a fan of malty stouts, their brews are designed the commemorate and evoke the best of summer memories in St Ives and provide a beer evocative of hazy time spent by the coast.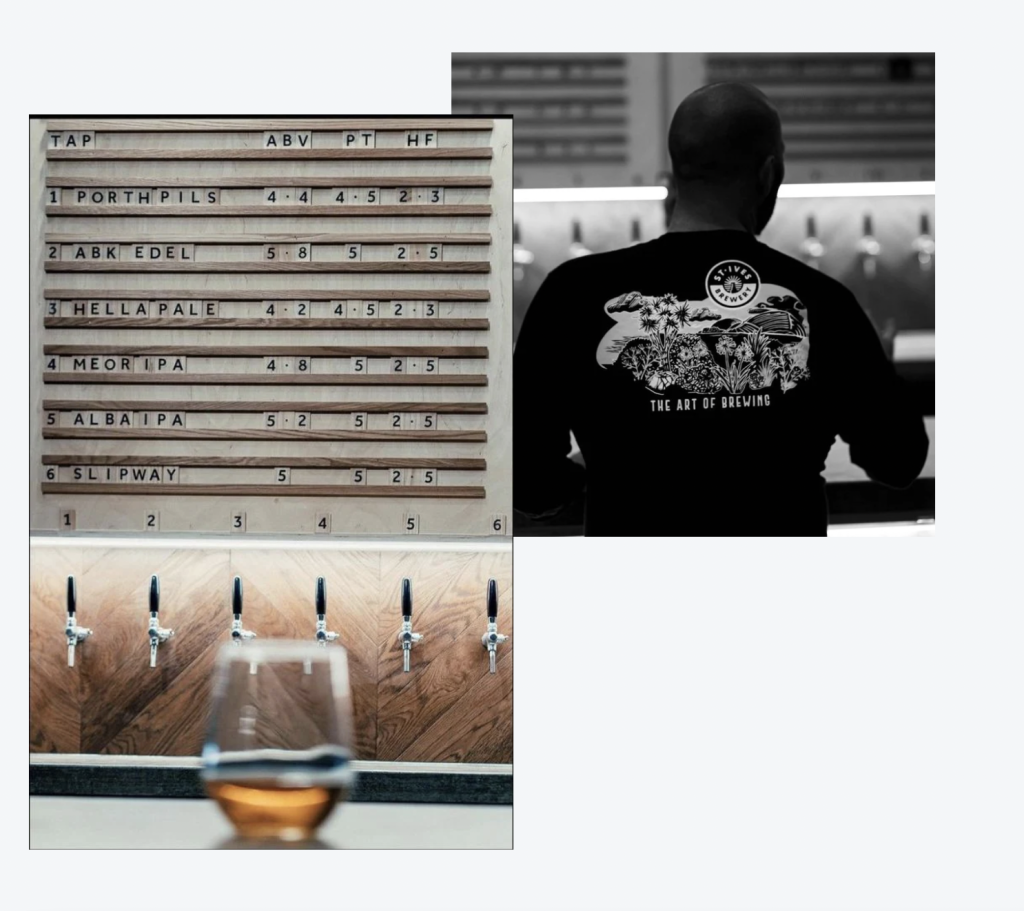 Firebrand Brewing
https://firebrandbrewing.co.uk/
In a true story of diversification, Firebrand was started in 2012 in old farm buildings, specifically a converted milking parlour on the disused edge of Bodmin Moor. Now in larger premises, Firebrand combines all natural ingredients, from American hops to Cornish natural spring water. They also have a spacious taproom open every Thursday, Friday and Saturday.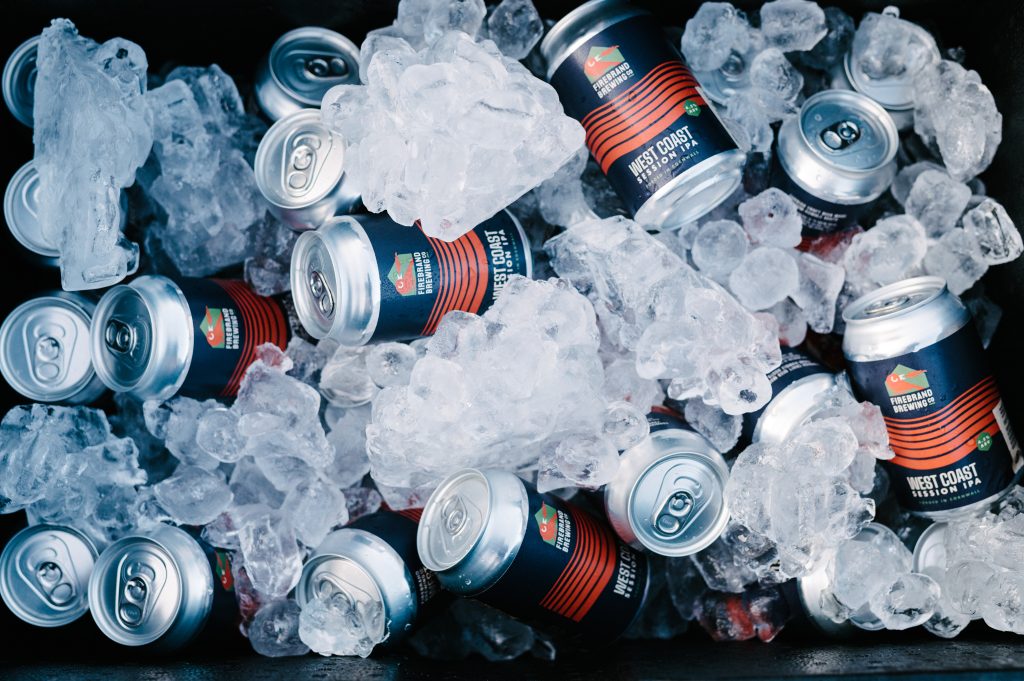 Keltek Brewery
Keltek means "Celtic" in the Cornish language and in 2013 became only the second brewery in Cornwall to own an estate of public houses. Its home in Redruth allows it the capacity to brew over 250 brewer's barrels a week – they also offer a contract brewing package. 
Cornish Crown Brewery
To save the owners of Cornish Crown the trouble of sourcing beer, they decided to make their own when 16 years ago they found themselves custodians of a run down pub by the sea. Located in Badger's Cross near Penzance, The Crown is one of the best places to enjoy a beer in the area – with a huge respect for traditional brewing practises there is a huge passion and spirit behind what they do. They also offer event bars which you can find out more about here.
Penzance Brewing Company
https://www.penzancebrewingcompany.co.uk/
At the back of the Star Inn in Crowlas, Penzance Brewing Company is one of the smallest outfits on this list.The former Usher's house has become a popular community hub in the village since reopening in 1999 and in 2008 brewing began in the sheds behind the pub. The extensive list of cask ales can be found here, along with an often updated seasonal range.