Photo Credit: Charles Francis
Dramatic displays of spring flowers and shrubs; exquisite exhibits by leading nurseries and floral artists, and a spectacular slice of horticultural heaven are just some of the features of the plant lovers' paradise that is the Cornwall Garden Society's 2023 Spring Flower Show, to be staged at The Royal Cornwall Showground near Wadebridge on Saturday 1st and Sunday 2nd April 2023.
Described by The Telegraph as "the most highly regarded spring show in the country" and by Gardens Illustrated as "one of the best flower and garden shows," this popular two-day event for all the family, celebrates Cornwall's early spring on an unprecedented scale.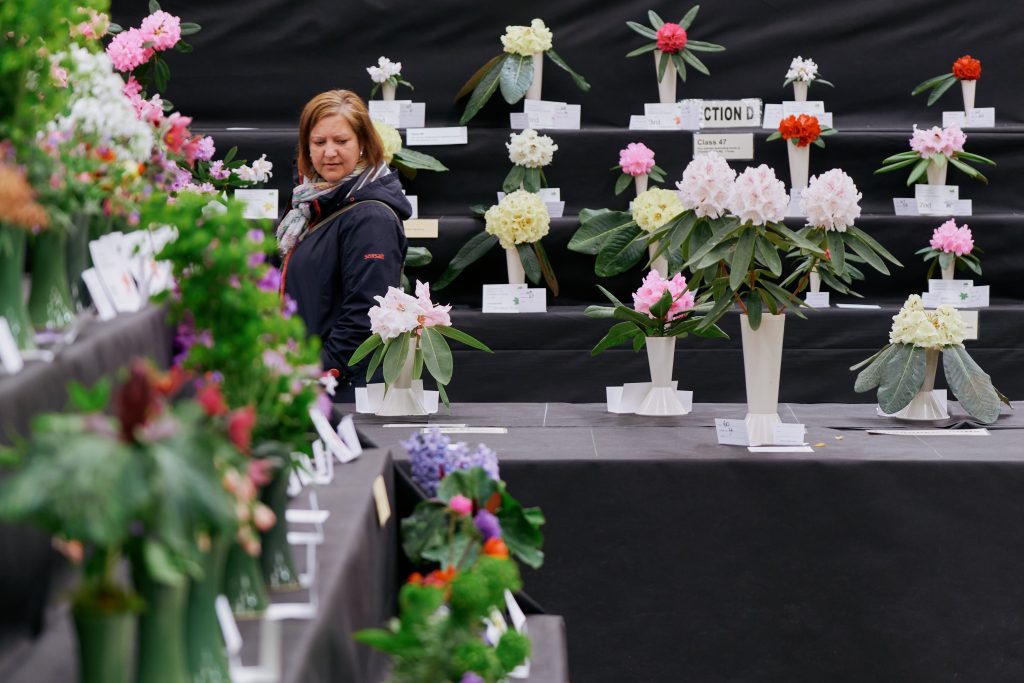 Photo: Ian Kingsnorth
"Dancing daffodils, majestic magnolias, charismatic camellias and ravishing rhododendrons in the Competitive Classes, and 80 specialist nurseries, master growers and garden traders, selling everything from prize-winning plants to secateurs and seeds, will offer much to tempt and inspire enthusiastic amateur gardeners and seasoned horticulturists alike," explains Show Director, Dickie Trant.
An artisan area will showcase contemporary Cornish crafts, the Eden Project Florilegium Society will beguile with botanical art, Cornish charities will promote their causes with interactive activities and Big Pan Parties will fuel showgoers with locally-sourced fare.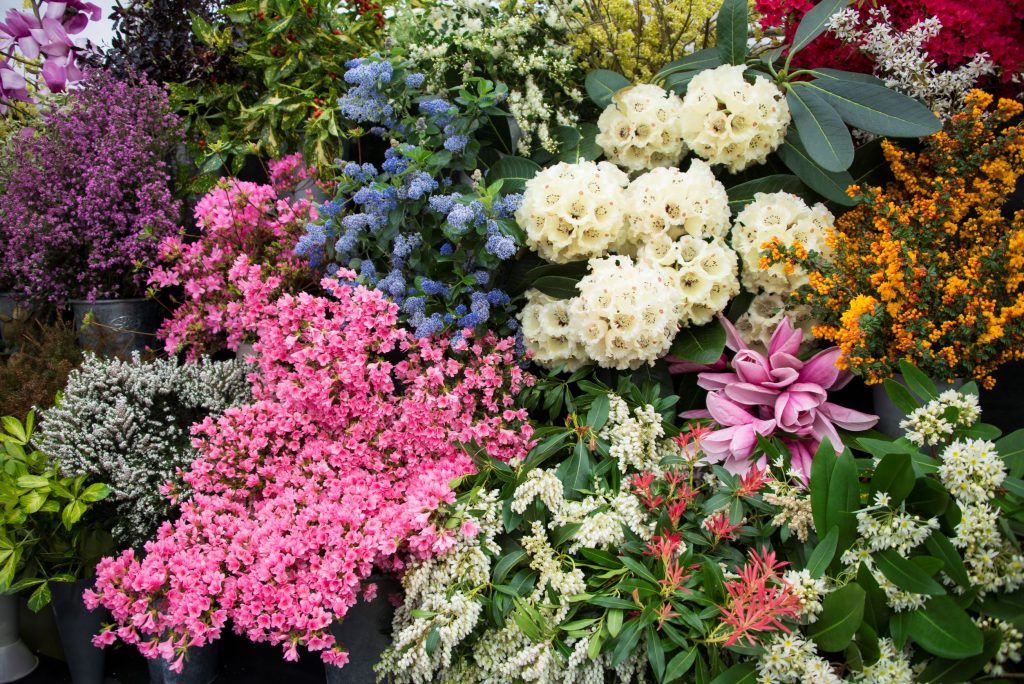 Photo: Charles Francis
"We are delighted to welcome two new corporate sponsors this year – Cornish Lithium and Goonvean Holdings – whose generous support is enabling us to develop our offer and extend our reach," adds Show Chairman, Andrew Leslie. "We have also received substantial donations from private benefactors and an award from the Cornwall Community Foundation to enhance Speakers' Corner, which brings together Royal Horticultural Society judges and local experts to educate and entertain us throughout the Show. The Cornwall Garden Society is all about celebrating the unique beauty of Cornish gardens and sharing horticultural knowledge, and we are most grateful to them for helping us to deliver on that promise."
As well as talks, demonstrations and Gardeners' Questions, panel discussions are a new feature for 2023, which are expected to be lively and full of interest.
On Saturday 1st April, the theme will be Gardens, Food and Planet about growing our own food at home and in the community with Charlotte Barry of Camel Community Supported Agriculture; Duana Pearson of Edible St Austell, Landrew Road Community Garden and the Lost Gardens of Heligan; Hetty Ninnis of Newquay Community Orchard and The Hairy Horticulturist, Sam Corfield, the author of Sow, Grow, Gather.
On Sunday 2nd April, the topic will be The Call of the Wild, about nature, biodiversity and the garden with plantswoman and Bumblebee blogger, Becky Martin from Duchy of Cornwall Nursery, Emma Brown from Prickles & Paws Hedgehog Rescue and rewilder, Merlin Hanbury-Tenison of Cabilla Cornwall.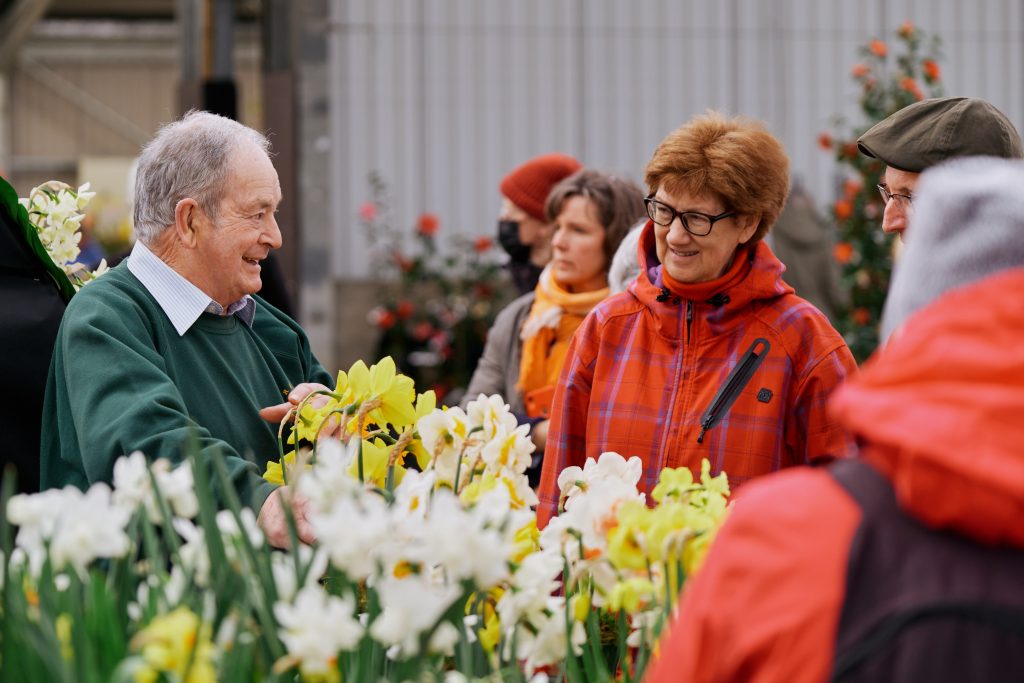 Photo: Ian Kingsnorth
"The Schedule of Competitive Classes and horticultural and floral art entry forms are now on our website and the deadline for entries is Friday 17th March," adds Dickie Trant. "Whether you are a green-fingered enthusiast with a small garden, an experienced exhibitor with a large one, or a first-timer in the Novice classes, we hope that the people of Cornwall will rise to the challenge of competing for the coveted cups and awards that are on offer by contributing their best blooms to our dazzling array of spring flowers. You will never know the thrill of winning unless you enter! Come one and all and celebrate everything that is magical about springtime in Cornwall."
Lucy Crane, ESG & Sustainability Manager for Cornish Lithium, says:
"Our purpose is to establish an environmentally-responsible extraction industry in Cornwall for lithium, which is an essential component of the UK's transition to renewable energy and the manufacture of electric vehicles. In line with our environmental, social and governance strategy, we are proud to support local organisations that celebrate Cornwall's natural capital and respect its green spaces. We are therefore delighted to lend our support to the Cornwall Garden Society's annual event that encourages us all to grow, harvest and protect our precious planet."
Matthew Gazzard, Managing Director of Goonvean Holdings, adds:
"With a diverse portfolio of companies that encompasses plant labelling systems, drainage services, specialised packaging for the horticultural industry and aggregates, sands and gravels for hard landscaping, we are rooted in Cornwall's history and committed to its sustainable future. It is therefore a privilege to support the Cornwall Garden Society's aims of sharing horticultural knowledge and conserving Cornwall's glorious gardens for generations to come."
Tickets for the Cornwall Garden Society Spring Flower Show are £10 in advance, £12 on the gate (card payments only), £6 for CGS members and free for under 16s. To book, visit www.cornwallgardensociety.org.uk/spring-flower-show/show-tickets
Well-behaved dogs on leads are welcome.
Discounted memberships for the Cornwall Garden Society will be available for purchase at the Show.